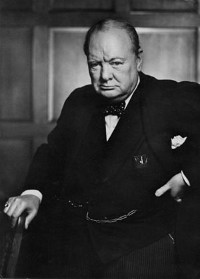 Over the years I've worked with thousands of cleaning and restoration entrepreneurs in our Strategies for Success(SFS) program. I tell every SFS class…
"This is a GREAT industry IF you 'do it right'! But 'do it wrong' and your life will be miserable." My guess is you (like me) have had your share of both the "right" and the "wrong" in your business! If so, I say GREAT!
But you're thinking, "Steve, why be happy about doing things wrong?" A fair question that I'll answer with a small misquote of George Santayana:
"Those who fail to learn from history are doomed to repeat it." Sir Winston Churchill
Your homework for this week? "Learn from your history" by analyzing your "fails" over the last 12 months:
1) How did my employee hiring go? Not so good? Now analyze WHY! Did you fall into Desperation Hiring? Then take these 7 Steps to Hire the Very Best People now! And ALWAYS do a Trial Hire!
2) Did I encounter unhappy "cash flow surprises"? If so, implement my "Weekly Flash Report"!
3) Did my phone stop ringing for extended periods? If you frequently checked to make sure you even had a dial tone then A) offer "Forward Scheduling" and/or B) add a pre-paid Residential Maintenance Program.
4) Was last winter a struggle? If so, why do you think THIS winter will be different? Order and distribute these "Staying Busy in Winter" gift cards now! (And have you focused on your "winter logistics"?)
5) Did I sometimes need an understanding shoulder to cry on? Then join our new Strategies for Success: "Growing Your Business" Facebook Group HERE! (You don't need to be a SFS graduate to join us- just be serious about "growing your business".)
6) Was I too tired to develop new procedures for my company? Relax! Here are 22 free QuickFIX business solutions to download right now! And if you really want to transform your company (and your life) we gotcha covered!
Let's work together to make the next 12 months great!
Steve