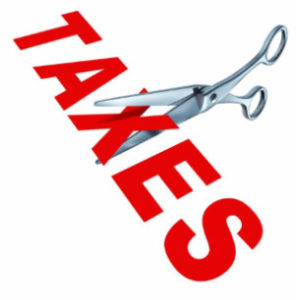 HEY! What happened to 2018? Yep, only 13 days till 2019! And my guess is your vendors (including Jon-Don!) are deluging you with ways to save on your 2018 taxes by accelerating your purchases into this year.
So your commercial customers are probably looking for last minute expenses to incur before January 1st to cut their taxes for 2018. And you no doubt have some 'creative ways' to help relieve them of their 'excess profits'!  So reach out to your commercial contacts and ask…
"Would you like to schedule any cleaning before the end of the year for tax reasons?"
If your commercial manager's interest is piqued you can also mention your commercial Additional Service Options such as tile and grout cleaning, office chairs and panels, exterior pressure washing, etc.
This tip is a great 'excuse to reach out' to commercial customers you haven't heard from in a while. Plus your regular business accounts will likely appreciate you letting them increase their 2018 deductions while enjoying your cleaning results well into 2019! (And if you have our SFS recommended 'Open Access' there won't be any coordinating issues!)
You can reach out to your commercial customers by text, email or (my personal favorite) an online, password-protected shared folder and even by phone! For example…
You: "Good morning, Bill! Steve Toburen here with Jon-Don Cleaning here. How's my timing on this phone call?"
Bill: "It's fine, Steve. How can I help you?"
You: "Bill, a lot of my commercial accounts are accelerating their cleaning into these last ten days of December to still get a 2018 tax deduction. I do have some space left in my end of December schedule…"
Bill: "Ummm, sure, Steve. What areas are you thinking about doing?" BINGO!
My thanks to James Morrow with Morrow's Elite Carpet Cleaning in Lambertville, MI for this great tip. Learn from James (and over 6,000 other cleaning and restoration contractors) in our Strategies for Success: Growing Your Business Facebook Group. CLICK HERE to jump in! (You don't have to be a SFS graduate to join us!)
Steve