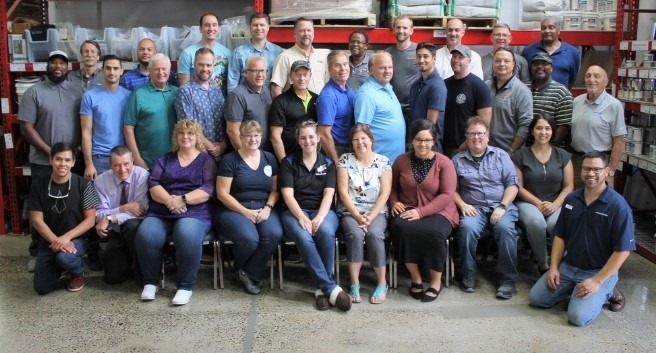 A big shout out to our August, 2019 SFS: Business Transformation graduates- all of you were seriously focused! It is just so much fun to help good, honest and hard working people well… 'transform' their businesses. (And even maybe your lives?)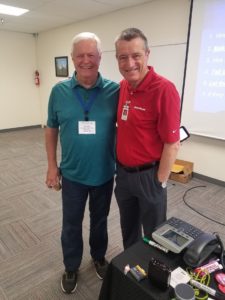 NOTE: Of course, even the best instructors (and Chuck Violand and Bill Yeadon ARE really good!) can't transform YOUR business. As I kept reminding you folks all week, "This stuff works… IF you work! If you don't work- then SFS won't work either!"
So my very sincere thanks to all our students in this sold-out Seattle SFS: Business Transformation for letting your SFS Team help tackle your toughest job- building a Critical Mass Business!
And I REALLY appreciate your comments like these on our five (very) intense days together! Steve
"SFS is absolutely invaluable and can be applied to any business! And Steve was a '10'!"
Karl Zapf, Columbia Cleaning Systems
"I highly recommend SFS! Even if you only implement one of the ideas they share you will improve your business dramatically!"
Lori Abrahamson, Olympic Care Carpet Cleaning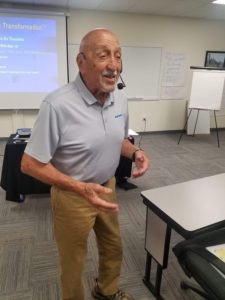 "I was grateful to be a part of this class! I'd recommend it to anyone starting out in the cleaning or restoration industry."
Matt Crimi, North Seattle Carpet Cleaning
"Owners who come to SFS: 'Business Transformation' with no intentions of changing need not apply. But if you want to improve yourself and your business you must attend! Steve has tapped into the plain truth of Personal Freedom. Everyone will benefit from his training."
Bill Von Straalen, NORTHWEST Professional Services
"SFS exceeded my expectations. Steve was very knowledgeable and engaging. SFS is a LOT but I loved it!"
Wendy Phillips, All Odors Gone Longmont
"Five stars! Chuck Violand was engaging even through the math! Bill made the time go quickly and Steve did a really great job. SFS gives you the tools to achieve a Critical Mass Business!"
Cera Suzuki, Legacy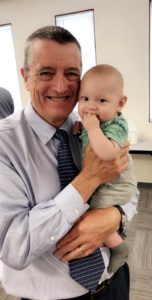 Thanks, Cera! Everyone in this SFS were grateful for the daily presence of your young Finn! (Who is going to be the future CEO of Legacy or so says his proud grandpa and SFS graduate, Ron Legacy!)
So, does SFS Training work over the long term? Will it truly 'transform YOUR business'? (And just maybe your life?) CLICK HERE to see how past SFS grads have fared in business and life…
Would you like to join the SFS graduates above in transforming YOUR business? Then CLICK HERE to see our upcoming SFS: Business Transformation dates and locations.