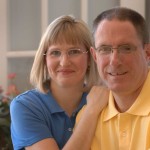 I thought that I would share a business success that we recently experienced. Please feel free to use this if it will help make the point about value added service. It all happened through industry networking.
Our business is located about 30 miles south of Atlanta, about 45 minutes south of the Atlanta airport. We service the 3 counties in our area, Fayette, Coweta and Henry. We also service other areas of metro Atlanta when referrals call. We have serviced homes in the northern suburbs but we don't market there.
There is a commercial floor care company on the north side of Atlanta called Floor Care Specialists. The 2 owners are former co-workers of mine from when I was with DuPont. They only service commercial accounts and do no residential work. Whenever they receive calls for residential cleaning they always have the prospect call us, even if it is one of their own commercial clients. They send us about 2 or 3 jobs per month. These jobs are on the north side of the Atlanta area.
When gas prices rose so high Elissa and I decided that we would have to stop traveling so far north. We would simply focus on our 3 county area. The cost of fuel made it unprofitable to go too far north. We began referring northern prospects to Steve Cameron or Tom Cermak whom Elissa met at SFS.
About 6 weeks ago we received a call from a new prospect. The lady on the phone told Elissa that Floor Care Specialists had referred her to us. She lived in the northern section of the downtown area. This was not all the way to the northern burbs but still on the north side. This is an older neighborhood where all of the homes had been refurbished by "yuppies" and prices started at about $1,000,000.00! As we discussed it we decided to take the job. Remember, this was just before gas prices began to fall.
On the day of the job I drove for just under an hour. When I arrived the customer decided that she only wanted to do 2 bedrooms and a hallway. This was hardly a gold mine. To make it a bit more interesting, the areas were on the top floor on the opposite end of the home! Sigh!
Though the job was small I committed myself to do the job right with the same commitment as if it were a huge job. I smiled and was cheerful as I dealt with the customer. The entire time I was there our exchange was very pleasant. I had never met the lady, but it was as if I were talking to a neighbor. I pre-vacuumed, pre-spotted, pre-conditioned, moved the furniture, extracted, groomed, and speed-dried all areas. (Sound familiar?)
I offered to "renew" her Scotchgard protection but she did not buy. She told me that she had been skeptical of carpet cleaners. She had used carpet cleaners before but the results were mediocre. She was totally thrilled with her carpet. She said that it looked brand new. As I began to leave she told me that she was going to put a listing on her neighborhood homeowner's association online bulletin board about our service. According to her there were 700 homeowners on the mailing list. I liked the prospect but I did not get too excited. We've all had people tell us things like that before with no follow through.
About a week later I received an email from the customer. She had copied me on the post that she had placed on the electronic bulletin board. That first afternoon we booked 4 jobs. The following week as I was finishing the 3rd job in that neighborhood the client told me that she was now going to post a recommendation on the neighborhood web page. This was different than the bulletin board. According to this customer you have to be recommended by at least 3 neighbors to be on the web site.
In the last 6 weeks we have done 7 jobs in that community at an average ticket of $350.00 or more. We have been cleaning carpets, rugs and furniture. This past Thursday I told one of those customers that I had been spending a great deal of time in their neighborhood. She said that it was no wonder, our name is all over their web site! Regency Carpet is practically a household name in this upscale area!
The purpose of this story is to drive home the point that no matter how small the job, you must do it with the same dedication and enthusiasm as if it were your largest. The Value Added Service concepts found in SFS really do work!
Larry Holder  SFS Class of September/2006
Elissa Holder  SFS Class of March/2008
Regency Carpet & Floor Care
Certified Master Textile Cleaner
IICRC Approved Instructor
PS (Added On 3-15-2010 to show the value of "electronic Cheerleaders!))  A new client calls the office today. My beautiful young wife talks to him and schedules the job. As she finishes the conversation she asked the question that we always ask, "How did you hear about us?". He told her that he had recently moved to the area. He lives in one of the more upscale neighborhoods. He did not know who to call so he sent out an email to the homeowner's group. He said that in a matter of minutes he was inundated with emails from people recommending us! Some just recommended us, others said that they would never use anyone else!