Hi Steve,
It seems like you normally deal with management, marketing and employee issues (headaches?) in your "Bleeding Hearts Club" section.  But I have an urgent technical problem and wanted to see if you could help or guide me to someone else.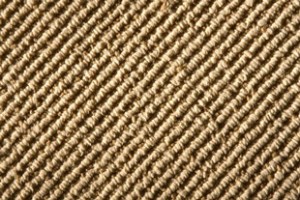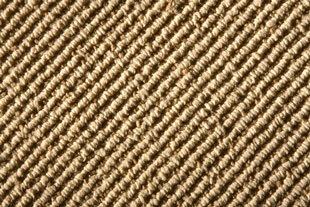 This is my predicament. I just cleaned an older(over 15 years) berber carpet that has jute padding. The carpet was very dirty which prompted extra work and a lot of extra passes. It seems like in the process too much moisture went into the carpet and not enough was extracted due to the uneven texture of the pile. Well you probably already guessed the result!  Now browning has occurred in various areas.
I am a novice at carpet cleaning and desperately need some advice on any product and/or how to correct the browning. My customer WAS very happy until the browning happened overnight. Can the browning be corrected with an encapsulation product? I would obviously like to not apply more moisture than needed! We have a Procaps machine with the rotating brushes. Any help will be appreciated and will keep the insurance company out of the picture!
Scared in Tucson
Wow, Scared.  I've been there and done that.  Wouldn't you know that your over-wetting situation would happen on a jute pad!  Well, you hit the nail on the head with my area of expertise.  I am hopelessly out of date on the new breed of chemicals out there.  (Fortunately for me people don't change so the management/ marketing/ employee issues I focus on are pretty much the same!)

However, remember that Strategies for Success is about much more than Steve Toburen!  So I've asked Big Billy Yeadon, our resident technical guru and SFS music critic, to pop in and give you some very specific and up-to-date advice. Let us know how it turns out.

Steve

PS  Don't worry- you won't need to call your insurance agent!
Hi Scared,
Yes, you have classic browning, not the normal soil wicking that we often see from low pile, direct glue-down Olefin Berbers. I presume you pulled the carpet back to find the jute pad. If not, then you may have wicking and not browning.
We need to differentiate the problem to treat it properly. For browning I am going to recommend a prespray of a browning formula such as ChemSpec Browning Formula or an acid rinse such as Matrix All Fiber Rinse.  Spray either product lightly then use your Procaps machine to agitate. Follow up immediately with air movers.
If you do not have a jute pad you have simple wicking and I would use an encapsulant such as Matrix Double Strength Encapsulant followed up by the Procaps machine and airmovers.
Prior to either one of these treatments vacuum heavily as Berbers hold a tremendous amount of dry soil which can cause some of the wicking.
These techniques may take 1 or 2 tries but eventually you will get it back to normal.
Good luck.
Bill Yeadon