2014 Seminar details-

When: Wednesday, December 10 and Thursday, December 11, 2014


Location: Jon-Don headquarters in Roselle, IL (Chicago)


Price: $949.00 per company. (IF this class is reserved during any SFS seminar you receive a 150.00 discount!) Seminar includes catered lunches and snacks at breaks. NOTE: Either one OR two people from the same company can attend for the same low price!

Requirements: Must have previously attended a Strategies for Success seminar.


How to sign up: Call 1-800-400-9473 and a Jon-Don representative will assist you or email Angela Buege directly at angela@jondon.com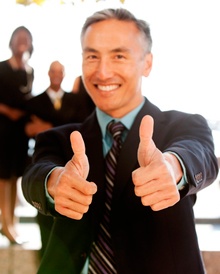 Creating and maintaining a successful business doesn't just happen. It takes careful planning and intelligent analysis. And now you're not alone!
That's right- tap into the leading management and financial consultants in the cleaning and restoration industry! Simply attend Chuck Violand's exclusive yearly SFS Business Planning Seminar.
Since 1991 Chuck Violand has conducted hundreds of planning retreats for cleaning business owners who are serious about growing their businesses profitably. Guess what they've learned?  Developing an effective business plan doesn't have to be boring drudgery!
In fact, by working in the relaxed and creative atmosphere of Jon-Don's corporate headquarters, away from the daily distractions of running your business, you're much freer to think through the important issues facing your business.  Plus you'll be brainstorming and networking with other successful and very focused business owners.
With Chuck and his management team at your side you'll write a comprehensive business plan specifically for YOUR company's size, customer-base, service offerings and goals. Your plan will be detailed with realistic sales and expense forecasts, clear marketing objectives and achievable action plans.
Plus you'll receive the systems and procedures to track your progress throughout the year—tools that will help you control your business so that it doesn't take control of you!
Here's what some past SFS Business Planing Seminar attendees have said:

"You will learn more about the functions of your business in two days than you've learned in your entire business life." -Sharon S., Ohio

"If you want to run a successful business, then this is where you need to be." -Richard H., Arizona

"Don't underestimate the value of taking this time to focus on your business."
-Jim O., Illinois
What this SFS Business Planning Seminar includes:
Business Income and Expense Workbook on Memory Stick
Having this workbook is like spending two days with a consultant! It is an invaluable tool that will help you understand your business.
Annual Business Plan
You will come away from this experience with everything you'll need to accurately steer your company throughout the coming year.
Customized "S.W.O.T." Analysis
By performing an in-depth analysis of your personal and company Strengths, Weaknesses, Opportunities, and Threats, you will be able to lay out a plan for your professional growth. And when you grow yourself, your business will follow.
Objectives for Your Five Major Business Categories
Every business, regardless of it's size or market, can be broken down in to five easy-to-understand categories. By focusing on all five categories, you'll build a strong and well-balanced business.
12-month Financial Forecast
You can't expect to turn a profit month after month without careful planning and disciplined execution of your budget. The well thought-out forecast you develop at this retreat will be much easier to execute than one based on mere presumptions/ idle dreams and/or your wild guesses!  (It's been well said that "The only thing worse than no numbers is BAD NUMBERS!")
A Dynamic Marketing Plan
Marketing is the engine that drives your business. A well-tuned marketing plan that includes competitive analysis, company analysis, goals and strategies will give you an edge on your competition.
Progress Tracking Forms
This retreat will leave you equipped with the forms you'll need to put your numbers to work in essential week-to-week decision making. Track your progress throughout the year to obtain the results you want.
This year's two-day seminar starts Wednesday, December 10th in Chicago, IL. The cost is $949.00 per company (plus a 150.00 discount if you reserve during your previous SFS seminar) with a limit of two people per company and includes catered lunch & as usual Nick Paolella's wonderful hospitality to make your visit to Jon-Don special. Enrollment is limited so don't wait to sign up.  Call 1-800-400-9473 and a Jon-Don representative will assist you in signing up or email Angela Buege directly at angela@jondon.com.