IMPORTANT UPDATE: Google has made significant changes to Google Local Listings and Google Places since this article was written. Go here for our update on Google's new local strategy "Google Plus"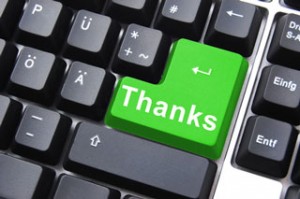 Every time I think that I am staying up to date on Internet changes I realize I am slipping backwards.  The bad part is that every change seems to cost more money. Finally the 800 pound gorilla of search, Google has done something for the little guys. And guess what … it is easy to use and it is FREE.
Google's Local Business Center has added a dashboard to help you analyze where your customers are coming from.
John Jantsch from Duct Tape marketing has explained it better than I can so here are his thoughts.
1) Now your Local Business Center account shows you analytics. You can see how many people are clicking on your profile, what search terms got them there and, for folks looking to find your business locally, where they came from based on their requests for driving directions. This is some pretty cool data, particularly for retail locations. It could help inform where you might spend some direct mail focus, for instance, and how you might optimize some of your web pages.
2) AdWords now allows you to connect your Google Local Profile to your AdWords account and, by doing so, you can ask Google to show your address, based on the location of the ad visitor, when someone views your ad. Google has dubbed this add-on local extensions.  Once extensions are set up, Google will dynamically match your business locations to a user's location or search terms and show the address with your text ads.
Check it out. Just another way a small company can look large on the Internet.