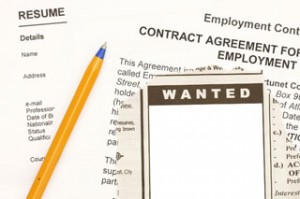 Steve
We're getting ready to enter our "fire restoration season" here in Colorado.  (It seems that heating systems, especially wood stoves, dramatically increase our restoration work!)  But every year we face a frustrating problem.  How and where did you find workers who want temporary work for fire restoration? We've tried using the "want ads" and have had no luck in developing a list of people willing to work hard for one to two weeks and then be without work.
Planning Ahead in Colorado
Good question.  Of course, the traditional way to deal with peaks and valleys in staffing is to go with temp agencies.  However, the downside with this was temps were typically unmotivated and of course totally untrained.  Plus by the time the staffing company added in their charges our temps were expensive workers even though the workers themselves were only getting a fraction of what we were shelling out.
So we tried something a bit different.  We went out and found our own "long term temps".  The key is to pay these people DOUBLE what they can make anywhere else.  (Our out-of-pocket expenses were about the same.  We just were bypassing the temp agency and investing this money directly in our On Call employees.)  You can afford to do this because you will ONLY use your "dedicated temps" when you can bill out for their services at a fee much higher than what you pay them.
For example, if the "going wage" for cleaning help is 10.00 per hour in your town, why not run an ad on Craigs List:
"Make $20.00 per hour working in our fire restoration division as an "on-call" cleaning technician. Perfect for extra money and we offer flex-time scheduling. Call 237-0101 between 8 A.M and 10 A.M. for an orientation packet or go to our web site …"
Remember, don't be afraid to pay a LOT more than your regular workers, Planning. You are carrying your full-time employees through thick and thin. You know, all the "make work" so your full-time people don't go hungry when the calls don't come in. But with your "On Call" folks you can be brutal. No work-no pay.
For a certain segment of the population this arrangement works great. We had On Call people stay with us for years which of course meant they were trained and motivated. Win-Win for all parties involved.
Steve
P.S. There are some potential problems with this approach, Planning.  One is your regular, full-time people will learn how much the On-Call employees are earning per hour and become jealous.  You also should check with your State Unemployment people on what happens if your On-Call employees file for unemployment.  There may be a way to structure it to avoid this situation and of course, it is always a good idea to get legal advice before starting something new like this. (Unemployment and temp workers is further discussed in another BHC response.)