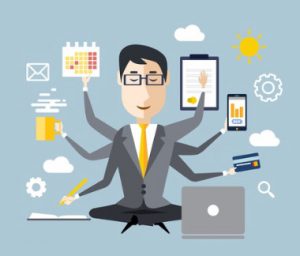 My wife loves her FitBit! Of course, Sioux's goal is to INCREASE her steps per day. Your goal in business? DECREASE those unneeded extra trips out to the truck! How? Be more efficient!
Implement a written "Set-up List" with what to carry in to the job on each trip.
NOTE: Each sector of your business has different production tools AND customer "Emotional Dynamics". That's why we have three different free Set-up Lists for you below.
Residential: You should NEVER appear to be "in a hurry". (Home owners often equate speed with poor quality.) Click HERE for a free Residential Set-up List that will help you be more efficient AND Make the Cheerleader out of your client.
Commercial: On your regular commercial accounts it should be all about production! (I wanted our wand moving within three minutes after arrival!) Click HERE for a free Commercial Set-up List that increases job quality while cutting your production time. NOTE: This Commercial Account Profile form will help your people be more efficient.
Restoration: Traumatized Insureds are "conflicted"! (Well, DUH, Steve!) They need "compassionate hand holding" which can slow you down. And yet Insureds also want their loss restored FAST! Follow this Water Damage Set-up List HERE to quickly restore both the home AND your Insured's feelings!
Steve