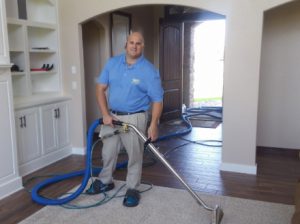 Thank you Jon-Don and Steve Toburen for being my 'partner for success'!
Before starting my own business I worked for a large company. The stress and endless hours sitting at my desk were destroying my health. I was burnt out with the corporate culture. I knew I needed a change so I took the leap and started a cleaning business.
I'm now 11 months into my business adventure. Because my business was set up using the lessons taught in SFS: Business Transformation my business runs like a much more mature company than it is. SFS taught me that I am a business owner before I am a cleaner!
So now my company focuses on profit, not on volume. We provide great service, and wonderful cleaning for a premium price.
I'm having fun and making money. Getting out of bed in the morning is easy again. Nothing is more rewarding than winning a new contract or completing a large cleaning job.
Thanks again,
Elliot Kroll || Owner || Customer First Carpet Cleaning