Book review:
The Power of Habit
By Charles Duhigg
One common complaint I hear from cleaning and restoration contractors and managers is the challenge of finding good employees. (And especially the lack of decent technicians.) I've contemplated this problem a lot.  How can we as an industry find good techs?  Maybe the answer isn't finding better technicians but instead 'developing' great people!
I recently read a book called The Power of Habit by Charles Duhigg.  Mr. Duhigg explains that each person is a 'creature of habit'.  It has scientifically been proven that we are wired to a) develop and b) follow habits.
HOW CAN THIS HELP OUR INDUSTRY?
What if there was a way to create and promote 'good habits' within your company without anyone knowing?  What if your technicians always maintained your truck mounts, remembered to put every piece of equipment back (in the right place!) or were able to handle a problem client without calling you?
Mr. Duhigg discovered that every habit, bad or good, has a 'habit loop'.  It involves 1) a cue, 2) a routine, and 3) a reward.  This 'habit loop' has been used by huge corporations for years.  For example…
Starbucks has developed a 'habit loop' for employees to handle unhappy customers without losing their cool as well.  Target knows a woman is pregnant before she hits her second trimester.  And Tony Dungy developed winning 'habit loops' in his Tampa Bay Bucs players that turned a losing franchise into a yearly winner almost overnight.
If 'habit loops' could help these big corporations think what it could mean for your (smaller) cleaning or restoration business! If you're intrigued then definitely read The Power of Habit! Then please share your results in our Strategies for Success: Growing Your Business Facebook Group. (You don't have to be a SFS graduate to join and learn from 1,000's of other cleaning and restoration entrepreneurs!)
Sincerely,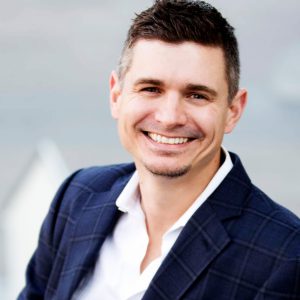 Frank Fortini
Frank
Fortini is a self-described 'Lifelong Learner' and a 'Social Anxiety Conqueror'! He is also a 'die hard' Chicago Cubs fan! Frank has been with Jon-Don since 2007 and is their 
Restoration & Truck Mount Sales Manager in Denver, CO.
Frank's obsession? To be an ongoing resource for his clients! He often says, "If I don't add value to your company then I don't deserve to be your supplier!" Contact Frank at 720-545-2015 or on his cell 630-770-0353. Email: frankf@jondon.com