It was 2009 and I was in the middle of my worst year in the cleaning business when a chance encounter helped me get things turned in the right direction.

I had started my company part time in February 2005 not knowing anything about running a successful business. One day of work a week turned into two days and by the middle of 2006 I was booking 3 whole days a week! I was sure it was time to make the jump to full time.
Business was okay, but I still didn't understand how to run a small business. Then in California at least mid 2006 is when construction started slowing down and what became known as 'The Great Recession' started. The first 2 ½ years of full time in the business I was just living job to job and not really moving forward.
By 2009 The Great Recession was in full effect in California. Our housing market was hit very hard, people began losing their homes and many small businesses started going under.
I had bought into 'the economy sucks' mentality, I didn't know how to survive, much less get ahead in my business. Then 'Jim' entered the picture. Jim was a business coach and he offered to help a little network group I was a part of. He felt that small business owners get overwhelmed with so many tasks that they often simply 'shut down' and don't get anything done!
Jim offered to help us get organized in our individual businesses if 10 people signed up. Out of these initial ten who started just two completed the exercise. A painter and me. This was such an important step for me because I knew I needed help and I was honest enough with myself to admit it.
After this exercise was completed Jim offered to co-coach us. This lasted one month, and the painter decided not to continue working with him. I, on the other hand, continued to meet with Jim for about 2 ½ years.
Jim taught me so much about business and opened my eyes to opportunities I didn't even see. I became excited and re-energized and with these newfound ideas I became much more positive. My sales started going up! I realized potential clients can feel your energy! People like to work with someone who puts out positive vibes and are passionate about what they do.
I have been on both sides and I can tell you 'being positive' works! Looking back, I realize the greatest benefit I gained from working with Jim was the shift in my attitude. I was part of the problem! A small business will never be successful or reach their full potential unless the owner is positive!
In 2012 I met Linda, another business coach. Working with her taught me many new things such as really digging deep into the numbers and making sure each "touch" shows a potential client you are quality and someone they need to work with. In the year I worked with Linda I increased revenue 61%!
In January 2017 I went to the ICE show in Las Vegas and met my good friends Robert Atlas and Jeff Klinkhammer. Robert encouraged Jeff and me to attend a 5 day, industry specific program called Strategies For Success. We didn't waste any time! Jeff and I attended a five day SFS: Business Transformation a month later in Chicago.
I was blown away by all the things we learned at SFS: Business Transformation! I had worked with 2 business coaches, had been in business for over 10 years and yet I still learned SO MUCH more! SFS really helped me dig deep into the customer's experience. (Steve Toburen calls this "looking through your Customer's Eyeglasses"!) We learned to really understand our numbers (Chuck Violand), how to market (Bill Yeadon), and how to systematize your business (Steve Toburen) and make it a well-oiled machine. It was not by luck that we had our best year ever in 2017!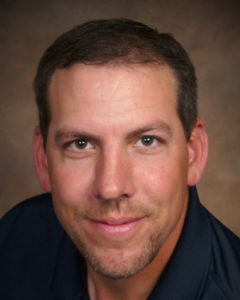 As I write this my wife and I are flying to Seattle to attend Steve Toburen's two day SFS: Hands-On Operations seminar. We plan to build a business that will run smoothly without us being involved. (Steve calls this a 'Critical Mass Business'.) I don't think there's a better way to do this than to attend one of Jon-Don's SFS programs together!
Where is our business now? Currently our revenue is up 42% over 2017! (Our previous best year!) In fact, in just two weeks this year we made 96% of what we grossed for the entire year in 2009!
If you are on the fence about attending any of the five SFS Training Options I hope this helps you make the right decision.
Matt Pentecost
SacSurfacePro
Carmichael, CA
NOTE: Learn from Matt (and 1,000's of other cleaning and restoration contractors) in our Strategies for Success: Growing Your Business Facebook Group. (You don't have to be a SFS graduate to join us.)