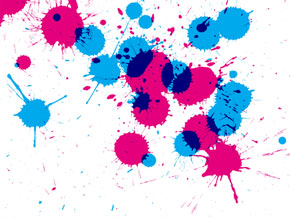 Hi Steve,
I hope all is well.  I have recently started the "12 Month Spot and Spill Warranty" Program you mentioned in Strategies For Success with some of my local carpet retailers.  I have thoroughly reviewed the section covering it in the SFS Operations Manual.  (Which has become my "Business Bible!)  However I was hoping that there was a copy of an actual "warranty" or details of the Spot and Spill warranty available.
I have two stores that are in full support of this program, but I have failed to get it off the ground.  Can you point me in the direction of anyone within the program that has any kind of paper on it?  I will pay, but I have had no luck with any attorneys in the past!
Thanks,
Hardworking but Struggling in New York
Hey Hardworking,
True confessions time.  You know- the actual contract is the one "missing link" with our "12 Month Spot and Spill Program" for carpet retailers as of right now.  My "guess" is if you came up with a good one that has been "attorney approved" you just might win our TIPS prize for the quarter which is worth 400 bucks!  Whadya say?  OR how's about any of you other Strategies members?  If you already have implemented the legal side of this great concept just drop me an e-mail at stoburen@StrategiesForSuccess.com and you'll probably win big!
Steve
P.S.  Just a note to any one who hasn't been to Strategies for Success.  Being part of a "family" with over 2,000 active members is a huge benefit because (as Tony is doing above) we're able to tap into the combined minds of all these very capable people who are working away down in the trenches!
NOTE:  Let me briefly explain the wonderful concept that Hardworking mentions above.  (By the way, a SFS member gave me this idea!)  Everyone wants retailers to refer them.  However, many carpet retailers don't want to bother with referring cleaners for many reasons.  The biggest one is there is "nothing in it for them".
BUT what if you offered your favored retailers a FREE "12 month Spot and Spill Warranty" that they will include free of charge with every single carpet they install?  Now your retailer has a REASON to refer you and you have a ready made customer 12 months from now since the ONLY way the home owner can keep their Spot and Spill warranty in force is to clean and re-protect the carpets. (And less than 2% of the covered home owners will ever call you for their free spotting call.)
SFS members receive the entire system on how to set this program up EXCEPT for the legal contract.  But some generous SFS member is going to e-mail me with the answer.  And there you have the benefit of a "family"!  Come join us!  Get more info.