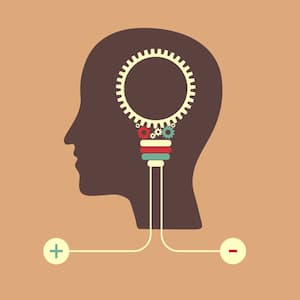 "The shrewd one sees the danger and conceals himself. But the inexperienced keep right on going and suffer the consequences." Proverbs 22: 3
Wise King Solomon's counsel resonates more than ever in this age of COVID-19! And yes… 'shrewd' cleaning and restoration contractor's are 'concealing themselves' by cutting/deferring their overhead and expenses during this ongoing COVID disaster. Why? Let's learn from Solomon again…
DO NOT "keep right on going and suffer the consequences"! Instead, let's examine pro-active steps to take IMMEDIATELY to…
CONSERVE YOUR CASH!
So let's examine some Cash Conserving Candidates! (CCC's) Most urgently…
1. Furlough employees- You're not doing your workers any favors by stretching out the agony. Let them enjoy some well-paid time off courtesy of the CARES Act. Doubt me? Then CLICK HERE for my recent 'CCC' take on furloughing your people.
2. Cut back or eliminate paid advertising- For example, Google Ad Words lends itself to quick, targeted cuts. Instead, ramp up posting helpful hints and ideas on local social media to maintain customer awareness of your company. (More on this in an upcoming QuickTIP.)
3. Reach out to your bank and leasing companies- Many finance companies are deferring payments till mid-summer without even being asked! If not, you should contact these CCC's immediately!
NOTE: While talking to your lender's ask them about refinancing options. Interest rates are low and better to refinance while your financial condition is strong!
4. Mothball unneeded business vehicles- Then contact your insurance company to have coverage reduced or even removed. And BTW, use some of your down time to shop new insurance providers. Rates are coming down!
NOTE: I sto… err, I mean 'borrowed' many of these great ideas from members of our Strategies for Success: Growing Your Business Facebook Group. You don't have to be a graduate of SFS Training to join our 1,000's of cleaning and restoration contractors. So CLICK HERE to join us!
The 'silver lining' in this whole mess? Smart entrepreneurs will emerge from COVID-19 leaner, stronger and (potentially) more profitable than ever before!
After all, you very probably should have been taking some (or all!) of the steps above routinely over the years! But facing financial ruin ahead will definitely help any cleaning or restoration contractor focus! So let's 'git 'er done'!
Best wishes and STAY WELL out there!
Steve