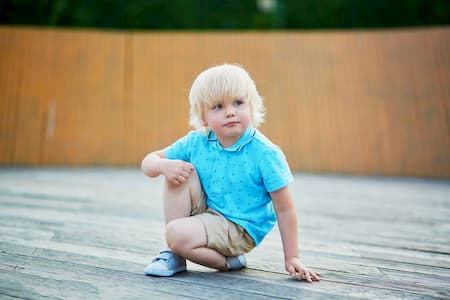 Less than a month ago Dr. Anthony Fauci, director of the National Institute of Allergy and Infectious Diseases gave a strong COVID-19 warning, "[Americans] should be prepared that they're going to have to hunker down…". Hmmmm…
"Hunker down" really isn't a doctor type word! So I started digging. I discovered that "hunker down" is a Scottish expression that originally meant "to squat on one's heels" or as Dr. Fauci meant "to stay in one place" as in STAY HOME. (The ultimate 'aggressive social distancing'!)
However, for many cleaning and restoration contractors 'hunker down' should mean to "dig in or settle in to ride out troubled times". Since the COVID-19 slowdown appears to be a long-term event this means wise entrepreneurs will look ahead…
'Hunker down' now by preserving cash for the long term.
NOTE #1: The actual COVID-19 paralysis may not have heavily impacted your locality… YET! But remember this! Your customers are constantly being slammed with negative national news stories and this WILL affect their 'discretionary buying'. (Including your services!)
NOTE #2: Currently the federal government's COVID-19 stimulus response is a confusing alphabet soup mix including the SBA's PPP (Paycheck Protection Program) and EIDL (Economic Injury Disaster Loan) Emergency Advance. Many of my SFS Training graduates have applied for these federal programs but for most relief appears to be a long time coming!
So prudent cleaning and restoration contractors will implement 'hunkering down' candidates NOW because in any disaster 'CASH IS KING'! Start with A) your biggest expenses that B) you can immediately control. For most in our industry this means:
Laying off or furloughing employees.
Don't let misplaced loyalty to your employees keep you from reducing your staffing overhead during this COVID-19 disaster. In fact, explain to your (valuable) workers that being 'furloughed' right now is actually in their best interest. Here's why…
1. They won't be hurt financially- The CARES stimulus program includes a 600.00 weekly federal benefit ON TOP OF your state's regular unemployment benefit till the end of July. This means your employees might even make more during their furlough than they would working! Even more importantly…
2. Safer- The CDC is strongly recommending most Americans to STAY HOME with few or no 'social interactions'. Since you care about your employees by giving them this time off likely they and their families will be safer.
3. 'Prune the dead wood' out of your company- This COVID-19 disaster provides you a great business opportunity. You have the option of either A) 'furloughing' or B) 'laying off' each employee. A furlough is a mandatory, temporary unpaid leave where your quality employee expects to return to their job when business picks back up. (You may decide or even be required to keep a furloughed employee's benefits in force.)
NOTE: The CARES Act covers both furloughed and laid off employees and with no waiting period.
However, you likely have one or more employees who simply have little chance of advancing in your company. Guess what? Right now is the perfect time to lay them off! This means while you MAY rehire a laid-off employee they should also be searching for another job/career. (A job that hopefully will be better suited to their personality or circumstances.)
With this 'pruning the dead wood' strategy you'll have a new chance to recruit what I call in SFS a 'Very Best Person'(VBP) when you grow again! No one enjoys the economic and cultural damage COVID-19 is currently inflicting on our country and world. But you'll take these very nasty, sour COVID 'lemons' and make some 'sweet lemonade' by transforming your company when you build a new team of the VERY BEST People!
Here's a great COVID-19 resource: We have ongoing COVID-19 conversations every day in our Strategies for Success: Growing Your Business Facebook Group. (You don't have to be a SFS graduate to join our thousands of cleaning and restoration contractors all focused on 'Growing Your Business'! So CLICK HERE to jump in!)
Of course, cutting payroll isn't the only 'hunkering down' COVID-19 strategy. Let's talk about other options real soon!
Steve