It's been a whirlwind couple of months since my last dispatch from the front lines of owner/operator carpet cleaning.  John and I came back super energized from the Langhorne, PA Strategies for Success seminar.  Even though I had been through SFS before and knew what to expect, I still found Strategies to be overwhelming the second time around!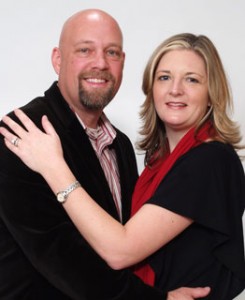 Part of it is "us"!  There is just so much John and I want to do and change on top of being pulled in so many other directions by the business, kids, life, etc.  It is frustrating to want to do so much and not be able to accomplish/implement it all right away.
Steve Toburen talks a lot in SFS about "failure to implement/institutionalize" (FIT) and I think in most cases it happens because there is just so much "other stuff" that people can't find the time.  I realized though, there is another reason for FIT and that is going through the phases of learning and then wanting to do it, then making time, but at the end of the day having trouble deciding what to do first or trying to do too much at once.
This leads to a paralysis of sorts – I don't know where to start, therefore I can't and launching a lot of stuff and not being able to follow through with it effectively and then it just sort of fades away.  In SFS, I think Steve calls it "paralysis by analysis".
This is where our ongoing work with our local consultant, Paul Landes, has been extremely helpful.  He has helped us define and prioritize our immediate and long term critical goals for our cleaning operation.  We have them on paper and have committed to a date for completion that includes Action Steps (with their own timeline) that need to be done to reach the goal.  Our timeline goes from May until December and we will be meeting with him quarterly from here on out to discuss our progress and update/change our goals.
By having our critical end goal and several Action Steps with dates of completion, it makes things more manageable.  It's not like having a huge looming "thing" that has to be done by June 31.  If we follow the steps along the way and complete the Action Steps (which are smaller and less overwhelming) then achieving the critical goal by the date is easier to accomplish.
The other thing about having the end goal and Action Steps along the way defined is that if something happens to slow us up it's easy to adjust the time line for everything and still complete the goal.  The tendency for most of us is if a goal without Action Steps gets pushed back then we don't know how to readjust the time line (perhaps then it runs into other completion dates) and then the whole thing gets off sidelined.  Unable to make the adjustment, our goal is scrapped and never gets back on track. Things come up and something more urgent/important takes priority.  Doing it with little Action Steps doesn't let that happen.
I've heard and read that when you have goals and a plan it's a "living" document/structure.  What I found interesting was how much our goals changed and needed tweaking and updating in just the 6-8 weeks we were working closely with Paul.  We began discussing and identifying our goals through discussions in the first couple of sessions.
To see how these goals evolved and changed over the next few weeks was very eye opening.  Since our goals were now concrete and written down, it was easier to see the progression vs. our bad old way of doing things.  You see, in the past both John and I kept our ideas in our respective heads and just modified them as we went along.  Bad idea!
So this formal goal setting exercise had a huge impact on me.  It made me realize just how important it really is to write these things down and commit to a timeline/calendar in our cleaning business.  John and I were better able to analyze why we made changes or went in a different direction because we had the history (short as it is) in front of us.  I can't imagine how valuable this will be to reflect on in 6 months, a year or 5 years from now.
John and I are going to take this new way of looking at things and apply it to our often scattered and disorganized marketing efforts.  I'll report back in with my next dispatch!