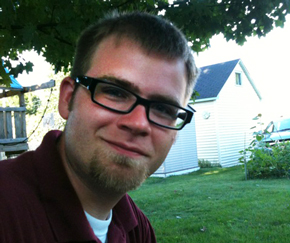 You know how  a newborn puppy doesn't open its eyes for a week or two? I was this "newborn puppy" prior to attending Jon-Don's Strategies for Success seminar.  I am an operations manager at Modernistic in West Michigan.  We are a multi truck carpet cleaning company with many technicians to manage and yet even so Strategies for Success helped "open my eyes".
Chuck Violand opened up one "eye" for me by showing how everything we do in and on our  business can be calculated.  Statistics and data collection are now a passion for me!  In my operation we can now break down labor costs to study how efficiently our technicians, cleaning methods and equipment are performing.  This data can be easily tracked and we even create models for the next year.  Thanks to Chuck, we now structure an "attack plan" for the busy and slow seasons since we know how labor costs will consistently fluctuate over the year ahead.
Another "eye" opened for me due to Bill Yeadon. He showed us that marketing is not a simple story.  Marketing is as important as the cleaning!  If you are a fisherman, then you know how important the type of bait or lure you use is.  Well marketing is the fishing pole that got you the fish in the first place!
For example, I learned that putting our truck photos on all our advertising doesn't appeal to the masses.  Bill inspired us to ramp up our fishing, to study what our demographics are, and to figure out what lure to use.
I believe Steve Toburen opened a couple more of my "eyes". (You are probably thinking, "Well how many eyes do you have, Marcus?" I would say quite a few that needed to be opened!) Steve showed us how important it is to craft every detail of the customer experience.  We immediately went back to the drawing board with our employee training programs at Modernistic.
For example, we reaffirmed that we are in business with the sole purpose of attaining Customer Cheerleaders and we just happen to clean some carpet along the way!  We worked backwards from that end goal to re-develop and fine tune every Service System in the company and adopt the SFS  "Value Added Service" customer philosophy.
The Strategies for Success program is an eye opening experience that makes managing the business fun! It shows you where the levers are in the control room and how each one works.
SFS is an amazing experience and I can't imagine where our company and the industry would be without it.
Thanks,
Marcus Taylor
Modernistic – Plainwell, MI