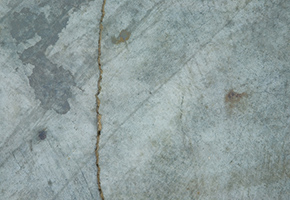 I'm seeing more and more carpet cleaners diversifying into "concrete prep" and decorative concrete.  And why not?  For maximum profits we should morph into "surface cleaners" and not be "just carpet cleaners".
Ryan Donaldson, who is our resident concrete restoration expert at Jon-Don (and especially so in the high profit area of epoxy finishes) recently shared a very important form with me.  I think this Survey Form is essential if you are going to enter the "big money" field of concrete prep and decorative concrete.  Here are Ryan's comments:
Steve-

Here is a survey form that I recommend to ALL epoxy flooring contractors.  It not only acts as a great tool to make sure an appropriate product is recommended for a given area, but also acts as a "Cover Your Butt" device if a floor fails.

For example, imagine this scenario:  The area site survey is completed by the contractor and agreed and signed off by facility maintenance manager, and a product is recommended (and installed)based on the temperatures, traffic conditions,  cleaning procedures and chemical exposure in that area.  Later the contractor gets a call and is told to replace the floor because it has "failed" and is under warranty.  The contractor then inspects the area and finds that the Facility has changed its operations and is now using harsh chemicals that caused the floor system to fail.

A signed area site survey would indeed help support his case from any inappropriate warranty claims.

(Here's the link to the form again in case you missed it.)

Ryan Donaldson
Concrete Restoration Products Manager
Toll Free: 866-870-7966
Direct: 630-627-7075
Fax: 630-627-7910
Cell: 630-546-6924
e-mail: ryand@jondon.com
Even better, by involving yourself as the expert in the MAINTENANCE of the floor you will be the "go to guy" for ongoing maintenance and re-coatings.  I would encourage everyone to download this form not only to CYB but also to help you sell the job as an expert professional!
Steve
PS  Don't forget that Ryan will be your "go to guy" in concrete.   He even shares his cell phone above!  Now that is service!  (Remember, IF you are going to offer this service you absolutely need to "do it right"!)
Plus don't forget that you can make big money in concrete just by offering garage floor restoration to your residential clients as a very lucrative up-sell when you are on the job anyway!