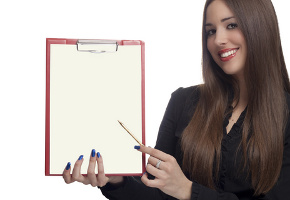 I attended a pretty good marketing presentation  a few days ago. (Got to "harvest" some great new stuff for SFS!)  The speaker asked 3 questions:
1. Do you think having a marketing plan is a good idea? 100% said "Yes"!
2. Do you think a marketing plan would make you more profitable? 100% said "Yes"!
3. How many of you have a marketing plan? Only 8% said "Yes" which means 92% of the companies in attendance (including some very successful ones!) do NOT PLAN their marketing!
So the big question is why does everyone agree that marketing is the bedrock of their business but less than 1 in 12 have planned their marketing?
Coming up with a marketing plan for your company is like developing your very own personal fitness program. Everyone is different and your program must be developed individually based on the goals you hope to achieve.
While each marketing program is different they all have many similarities. In order to simplify this process your SFS team has created a two-page Marketing PLAN Checklist. If you follow the outline this should give you something that 92% of your competition doesn't have – a Marketing PLAN!
Dwight Eisenhower while getting ready for the D-Day invasion said "Plans are nothing; planning is everything." He said that once the first shot was fired his plans very likely would be useless. But it is the thinking through  the possibilities that allows you to have the flexibility to make adjustments in war or business.
Your Marketing PLAN is not an easy chore nor will it be a quick fix. However, the your SFS team has created a two-page Marketing PLAN Checklist will help you carefully think through each option. (The second page is a Marketing Resource Checklist with different tools to implement your plan.)
I look forward to your questions.  In fact, once you have completed your Marketing PLAN just send it to me at billy@jondon.com and I will review and comment on it for you free of charge and with no obligation on your part.
But wait- let's tap into the power of our group here at SFS.JonDon.com!  After analyzing your Marketing PLAN I will remove all identifying stuff like your name and location and post it on this site so your fellow business owners and managers can weigh in with their ideas.
As Steve Toburen always says, "We're all in this together!" And so we are.
Bill Yeadon
In case you missed the link above here is a button to download the SFS Marketing PLAN Checklist:
quickFIX-RESIDENTIAL marketing plan checklist