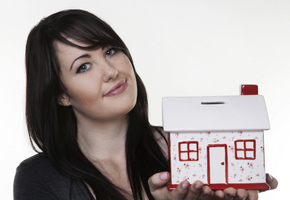 In today's slower market real estate agents know that fresh, clean, sparkling carpets can make all the difference when they host an Open House.
And springtime is when people get the itch to buy a new home.  So market this special offer to your real estate agents:
Book a full house cleaning with us and we'll include a FREE "touch up" carpet cleaning after your listings first "Open House".
By getting the home owner your special offer "free bonus" touch-up carpet cleaning the real estate agent is now a hero. Plus the home will sell faster and for more money.
Remember, this touch up cleaning will take you very little time.  (Probably dry vacuuming in the traffic areas with a bit of extraction cleaning at the home's entrance.)  Even better, with the lock box code you can do both cleanings on your schedule AND when you are in the area.  Everyone wins!
NOTE:  Ask the real estate agent if you can leave some business cards on the kitchen counter. Or even better a small sign that says:  "Take a free Spotter for Life bottle with our compliments." Now everyone that walks through the open house will take your custom labeled Spot Out bottle with your name, phone number and website!
This free touch up cleaning offer is a great way to grab real estate agent's attention and break into a new market. So give it a try and report back here with your results.
Steve
Every week we share a timely, practical tip like the above. So if you're not already signed up for these FREE weekly QuickTIPS, do so now.
Also new this week: