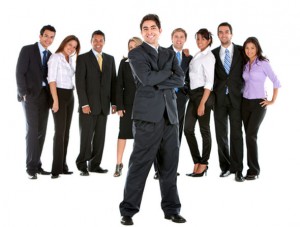 In the 1997 movie, As Good as It Gets, Jack Nicholson plays an irascible, idiosyncratic writer who falls for a waitress played by Helen Hunt. At one point in the movie, Hunt pleads with Nicholson to say something nice. Nicholson responds by saying, "You make me want to be a better man." Hunt's reply to his comment is profound when she says, "That's maybe the best compliment of my life."
There's a lot to be said for feeling the same way about the people we work with. We should want to be in our work relationships because we enjoy working with people who bring out the best in each other and make us want to be and do all we are capable of. We should seek work relationships with people in whom we can see greatness even when they can't, and who truly like each other even when they are not at their best.
Nothing in this series on "girlfriends" and our courtship of them is meant to suggest you should coddle your people…or that everything is always going to be easy sailing…or that I'm getting soft! A tough truth about leadership—and one you don't hear often—is that leading people successfully is hard work. Sometimes you hurt other people, and sometimes you get hurt.
But if you care for each other, your job as a leader becomes a lot easier. You'll have an easier time getting people to trust you, listen to you, pull together, put in extra effort, to accept bad news when you have to deliver it, AND MAKE MONEY. In addition, "love" is a great retention strategy. And your ability to retain good people flows directly to your bottom line. Plus, when you work with people you love and care about, you'll be a much healthier person physically, emotionally, mentally and spiritually for it.
Don't get me wrong. This is not about loving your people so much you want to protect them from the cold and sometimes impersonal world of business. Nor is it about making empty promises about "blue sky" futures that will never exist. You don't want to do that. This is about presenting your people with opportunities to be "the best they can be" professionally. It's about preparing them for the world. It's about working together to achieve a higher purpose … a dream AND a shared vision.
In his book Radical Leap, author and former Tom Peters protégé Steve Farber recommends you forget your title and position the next time you interact with your people. He suggests you always speak from your heart, and manage your people with humanity. Let's face it, every day you take your heart to work with you. Yet, too many of us make the mistake of leaving our "heart" in our cars so we can go into our offices and get some work done. But, this strategy doesn't work for long.
Like it or not, your actions affect the people around you. So, from now on, why not take your heart into the office with you and use it as a guide in managing your people and leading your organization? Why not ask yourself, "In every interaction today, considering all the people I interact with, what one thing can I do to make them better? What can I do today that demonstrates my commitment to my people? How will I show love in the way I work with, serve, and lead the people around me?" When you're able to answer those questions, you'll be interacting with your people the same way you would "court a girlfriend".  And their life, your life and your shared business interests will all be the richer for this mutual courtship!
Chuck Violand (more about Chuck)
SFS Instructor
CEO Violand Management Associates