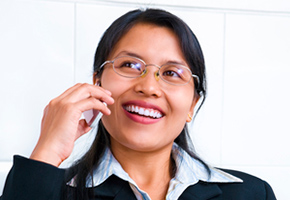 Grocery stores make huge money from their customers standing in the checkout line. Why? Because of "impulse buying"! (You know- gums, magazines, beef jerky, chips, etc!)
So can a residential carpet cleaner offer "impulse buying" on carpet protector even when their clients aren't home?  Absolutely!  Here is how you do it…
a) When booking the job mention that you also can "reapply" the Scotchgard protective finish. IF the caller orders it then wonderful! But if they start
to decline the protector option quickly interject with…
b) "I understand, Mrs. Jones. Why don't we wait and see how the carpets respond to the cleaning and you can decide then." (You will bring protector up when she is blown away by her sparkling clean carpets.)
c) But IF she won't be home for the cleaning reply,  "I understand. Can you receive a brief call at work from (tech's name) after he finishes to review the job with you? Should he call your cell phone or on the business line?"
d) Now your tech will make an after cleaning call to verbally walk the home owner through the job and then conclude with this week's QuickTIP:
Tech: "Mrs. Jones, I don't have anything written down on your carpet protector. Should I renew your Scotchgard protective finish?"
Client: "Hmm. You say the carpets look really good?"
Tech: "Yes, I was surprised at how well they restored… almost like new."
Client: "So how much is the Scotchgard?"
Tech: "To reapply the finish on everything we cleaned today will cost 143.20."
Client: "So can you put it on my credit card?"
BINGO! An impulse buy that puts huge profits in your pocket! (Even after a generous "upsell" bonus to your tech!)
Restoration HINT: You restorers can just automatically include "reapplication" of the protector with Exactimate line item CLN-FCCPC (Depending on your location Xactimate currently allows $0.16- $0.20 per foot for protector application!)
Steve
PS  Check out this great Scotchgard offer ONLY for SFS QuickTIPS readers.
Every week we share a timely, practical tip like the above. So if you're not already signed up for these FREE weekly QuickTIPS, do so now.
Also new this week: