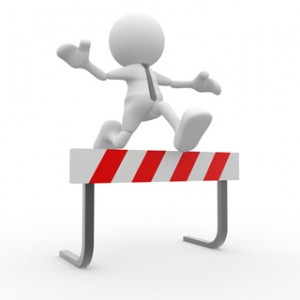 Don't you just hate it when the first words out of a prospect's mouth are, "So how much do you charge?" (With residential phone calls this is usually prefaced with the dreaded, "Uh… I'm just calling around and checking prices.")
RESOURCE: Our online SFS: Winning over your caller! LIVE seminar! Click HERE to learn 100's of 'Lead Conversion' ideas and systems that work great with prospects who use text, email, Facebook, website chat or even… the phone! HERE are our upcoming class dates…
And what happens when making sales calls on adjusters/agents or potential business contract accounts?
You get blasted with this Dead-On-Arrival question: "Yeah, so how much do you charge per square foot?" You throw out a number and then, "Naw, we got somebody who does it cheaper than that!" And your sales visit (or prospect's phone call) is DOA!
Instead, keep the conversation going with my two-step "How much?" reply. Here's how it works…
Your prospect asks: "How much do you charge?" You quickly reply:
"I can help you with that." (Short pause) "May I ask you a few questions?"
Let's analyze this two-step reply:
1) "I can help you with that." Here you are "Taking Ownership" of their question. (Which is a very positive Moment of Truth!) Logically, in order to help them you now say…
2) "May I ask you a few questions?" (It will be a very unreasonable person who refuses to answer a "few questions" so that you can "help them"!) So now you have "Permission to Proceed"! With these two questions you have transformed a dead-end "Nope! Too high!" DOA reply into an open-ended "Consultant Conversation"!
Your next step? Involve your prospect using the "Principle of Valid Business Questions". These VBQ's will subtly force your prospect into investing time in this transaction. The more time they invest the more likely your contact will want a return on their investment! (ROI)
Commercial and Restoration Sales HINT: Seriously? OK, here is my three word secret to success in sales calls? Ready? "Just do them!" That's it! And yet very few of you have a regular, consistent sales program! Why? Because you BURN OUT trying to do too many sales calls at one time! Instead, download my free weekly Dedicated Sales Morning strategy HERE.
MORE RESOURCES: You'll learn so much in our different online SFS LIVE seminars! Plus you can implement our concepts easily with our turnkey SFS: 'Business Infrastructure'! Click HERE to see upcoming classes…
Steve