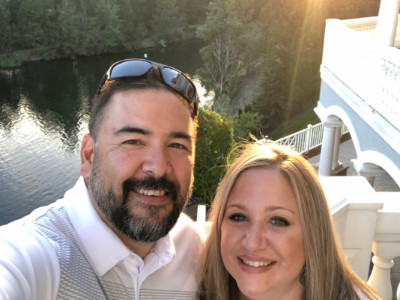 I launched my company Allklean Inc in the summer of 2001 as a 26 year old.  Since we did quality work and got referrals we grew quickly. So very quickly we had a second truck running in no time.
By my early-30's I had a nice little business and I was content.  But after the economy crashed in 2009, we lost about 50% of our residential clients! I knew we had to do something different!
So instead of being content as a small 1 or 2 truck operation we decided to grow our company into a multi truck operation!  After all, over the years we had never had a 'real vacation'.  (We occasionally took a short vacation where we stressed about being away from our business and the 'never-ending phones'!)
We put a plan together to change all that!  With our marketing plan in full force we started to grow.  We developed systems to duplicate the cleaning standard Allklean was known for.  Sure, we winged it when it came to things like systems, taxes, and management!  But we also got some things right. However, I always felt like someone had to have already 'invented this wheel' before!
In 2013 I heard about an industry training program called 'SFS'.  I knew I really needed to attend but I couldn't justify being away my business because it needed me so bad!
Finally, after much gentle coaxing in the Strategies for Success: Growing Your Business Facebook Group by Steve Toburen plus guys like Bill Yeadon and a handful of enthusiastic graduates, I decided to go.
Getting involved in SFS Training was the best decision of my business life!  This was exactly what I needed 5 years ago! But better late than never! Finally, I had turn-key systems in the palm of my hands.  I had professional marketing at my fingertips plus I learned about financial overviews, profit and loss and how to analyze a cleaning and restoration business.
Much of SFS was confirmation of things we were doing right! But we also learned so much on where we needed to improve.  The net profit from the Value Added Service that SFS teaches really does happen!
I emerged from SFS… 'transformed' and we began to implement our SFS Action Plan.  The result? Our profits have exploded, our map for future growth is in place and our employees have taken to our new Value Added Service approach amazingly well.  After all, our new Value Added Service commission structure has 'transformed' their finances too! But even better, we now have a culture that says "We are family and we are the best"!
Partnering with SFS has transformed our business into a well known 6+ truck operation that is setting us free! Now our company has become a 'well oiled machine'!  Everything functions without my immediate involvement! For example…
In August I set out with two good friends to backpack into the wilderness of Montana and Idaho and hunt for the better part of 30 days.  I forwarded my emails, lined up my marketing, and only checked in a few times. What happened? Not only did we have our best September ever but our profits were the best we have ever had!
Thank you Strategies for Success! You have helped me transform my little company into a 'real Critical Mass Business'.  Are you 'on the fence' about attending one of the SFS Training Options? Do yourself a favor and register today! SFS Training is worth every penny and much more!
Kevin Bunce
AllKlean