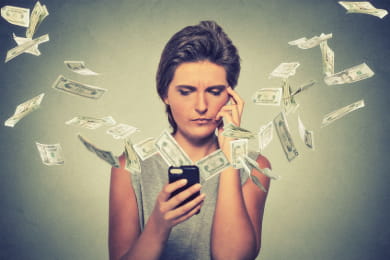 Don't you just HATE those 'price shoppers'?😣 These frustrating people will (over the phone or in person) say, "Wow! How come (insert company name) will clean my whole house for $99.00 and you want three times that much?" GRRRRR! So how will you respond?🤔
You could A) angrily reply, "My kids need to eat too, you know!" (Your prospect doesn't care about your kids.) Or B) say, "So you don't care about quality?" (Never directly criticize your competition.) Or you can C) 'detour' your prospect using my 'Creative Empathy' trick. For example, with any price objection simply smile and say…
"I understand. All of us want to get the most 'bang for our buck'. Let's see how we can give you the clean you need that will also meet your projected budget."
Here's my secret: You are 'deliberately misunderstanding' your prospect here. They THINK they are asking you to 'price match'. But INSTEAD you'll 'adjust' the job scope (while lowering your price) by asking your customer Valid Business Questions such as:
a. "What areas are the biggest priorities for you?"
b. "Where do you have the most traffic?"
c. "What (or where) are your worst spots and stains?"
d. "Can you show me?" (By involving your customer in a 'tour' you're gently forcing your prospect to invest time in this transaction. And the only way to get a ROI on this 'invested time'? Do business with you!)
After interviewing your customer simply give them at their 'pricing options': "We can save you $43.22 by cleaning all the visible 'open areas' in your family room" and then "You could also save…" After reviewing their choices finish up with…
"If any of these options will meet your projected budget we can make your home sparkle next Tuesday morning. Will that work for you?" Now SHUT UP! You'll be amazed how many will say YES!
RESOURCE: Get our entire 'Price Shopper' Phone Script in our 3 hour, online SFS: Winning over your caller! LIVE seminar. Click HERE for 100's of 'Lead Conversion' ideas and systems to easily book prospects who use text, email, Facebook, website chat or even… the phone! HERE are our upcoming class dates…
NOTE: This 'Creative Empathy' trick works so much better when you 'pre-inspect' the home or business in person versus trying to book it over the phone. But wherever you are it is easy to choke when it comes time to AFO! (Ask For the Order) Let's talk about this soon!
Steve