Hey Steve,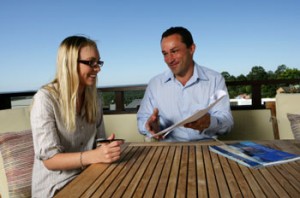 I am considering going door to door with some flyers I had printed up for my residential carpet cleaning services. We have an upper middle class area here that seems to be very profitable when I get calls. But will people call me or will they just blow my flyers off ? (Like I do when I get advertising stuff stuck in my door!)  I guess my hesitation is that I don't know if it is worth my time to try the more involved door-to-door route deal.
If I pass out 200 flyers a day and make sure I speak with at least 25 homeowners do you think I will have any luck?  Thank you so much for your insights.
Hesitant to take the plunge in Memphis
Dear Hesitant,
Door to door is the fastest response marketing known to man and certainly the cheapest! You'll do great. Hesitate no longer!
Sure, it can be nerve-wracking to knock on doors but after the first 2 or so, you won't even feel it. Make sure to bring a gift of something more than just the flyer. A refrigerator magnet, a set of pens or the best of all, a free bottle of carpet spotter makes for a great ice-breaker. (Even better if it has a free lifetime refill label attached with your logo and phone number on it!) 🙂
IF you can make your goal of 25 home owners every day, without fail, you will definitely start booking jobs. Let us know how it goes.
Steve
P.S. I understand your concerns on making good use of your time. But if you aren't doing anything else, how can it be "not be worth your time?" I say try it once a day at different times for a week to find the best time when most people are home.  Then try it the next week at that time daily.  See what comes of it. Nothing ventured, nothing gained!
Bonus hint:  How is your web site,  Be sure to have the flyer you leave with the homeowner point them toward your web site.  That is where you can trot out the heavy artillery in your sales effort.