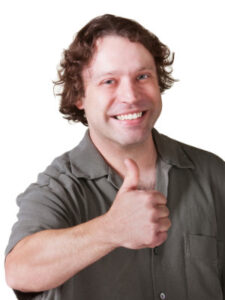 At Strategies for Success we're all about marketing which means… making your phone ring! But wait!
'Converting leads' (that can arrive by phone, text, Facebook Messenger, email, etc) into booked jobs is even more important than a ringing phone! After all, if your 'Lead Conversion' doesn't work your marketing efforts (and dollars) will be WASTED!
RESOURCE: This is why you need our online SFS: Winning over your caller! LIVE seminar! Click HERE to get 100's of 'Lead Conversion' ideas and systems that work great with prospects who use text, email, Facebook, website chat or even… the phone! HERE are your upcoming class dates…
However, Lead Conversion is 'reactive' as in you're hoping (begging?) that your customer will call you again… some day! But should you also be 'proactive' with 'Lead Generation'? YES and here's why…
All businesses can be hit with a slow slump. (Things happen!) But meanwhile you need to meet payroll, keep your techs working and pay your Jon-Don bill! Hmmm…
Quickly 'kick start' jobs by reaching out to past customers!
Remember that our SFS 'Kick Start' Lead Generation strategy works best with at least a week's (two weeks is better) lead time.
NOTE: This need to see 'what's in the pipeline' is why you should implement my Weekly Financial Flash Report. Download your free 'Flash Report' HERE.
Once you see a slowdown coming at you it is time to get 'proactive' when you…
Make phone calls to past clients. I'm a big believer in texting, emailing and even post card reminders to stay in touch with previous customers. But remember, now you're 'desperate' and need to book work URGENTLY! So phone calls will work best. I mean…
What's not to love about phone calls? Free, immediate 'delivery' plus calling gives you the flexibility to 'get down on your knees and beg' if you have to!
I know, you're freaking out when I suggest making phone calls to prospects. But remember, you're not 'cold calling'. Instead, you are reaching out to YOUR clients. (And he or she is likely your friend too!) And yet, you must quickly move yourself out of the 'robo-call'/ pushy salesperson category!
Here's the two key ingredients in my 'Reaching Out' secret sauce:
1. Invent an 'excuse to call'. Check out the simple Reaching Out 'phone script' I recently shared with a Wisconsin carpet cleaner HERE. You'll also need…
2. A 'hook to grab their interest'! Use time-dated specials to 'grab their interest'. Examples? Offer a half price 'open area' Interim 6-Month Cleaning Special. Or offer 20% off "since we'll have a service van in your neighborhood next Thursday."
True, I'm not a big fan of discounting either. But remember, you only do this when you're 'desperately hungry' and need to kick start the old cash flow!
HINT: You have your client's previous invoice. So use it when explaining your specials by giving exact pricing AND how much your client will save as in: "You'll save 68.43 if we clean your carpets next Thursday." (Much more compelling than a percentage off!)
REMEMBER: I'll share the complete 'Reaching Out' phone script to kick start business (and so much more) in our online SFS: Winning over your caller! LIVE seminar. Learn more or easily register online HERE…
MORE RESOURCES: You'll learn so much in our different online SFS LIVE seminars! Plus you can implement our concepts easily with our turnkey SFS: 'Business Infrastructure'! Click HERE to see upcoming classes…
Best wishes going forward!
Steve