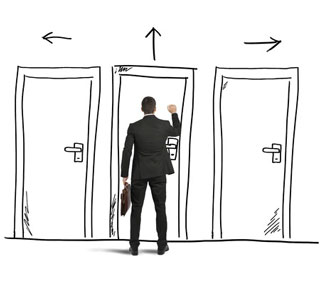 Virtually all cleaning and restoration contractors crave more regular commercial contracts!
The best way to build 'commercial routes'? (Especially doing "encapsulation cleaning" with a Cimex Cyclone!) Contact 15-20 new potential commercial accounts EVERY SINGLE WEEK with my Dedicated Sales Morning concept. A no-brainer… right?
WRONG! Be honest here! Due to over-work, Displacement Activities or plain old "Fear of Rejection" you (really all of us!) will NOT make 'formal' sales calls! The problem? You DREAD the impending doom coming at you! Instead, LIGHTEN UP and…
Just 'drop in' right now with Serendipity Selling! (As in "There is no time like the present"!)
The word "serendipity" just means "events developing by chance in a happy or beneficial way". So use serendipity by not putting off a sales call till "some other time when I've got my nerve up"! (Or when you are all dressed up!) After all, that just ain't gonna happen! (See above!)
Instead, just 'stop in' on these "Serendipity Selling" candidates during your daily routine:
1. When driving by new business construction or remodeling. The Early Bird gets the worm! And if nothing else you'll find out when store management arrives.
2. When you see "Under New Management" signs. We invariably lost contracts because 'new management' wanted to start with new vendors!  So take advantage of this "new broom that sweeps clean" and snag some accounts from your competition! (This is where business networking groups come in handy!)
3. When you buy something! This was my wife Sioux's favorite type of "Serendipity Selling"! Every time you buy clothing, eat at a restaurant or go to the doctor just give 'em your card and say, "I was noticing your…" (Remember, you are the customer! They have to be nice to you!)
4. Do an "Apology Five Around". When cleaning at a client's home don't just skulk up to the neighbors door, leave a door hanger and RUN AWAY! Instead, grab some Lifetime Free Spot Out bottles, start knocking on doors AND "apologize for your noise"! HERE is how you do it…
My residential 'confession': I loved my residential clients. But the hardest money in our industry is low-end residential! And yet your competitors all fight over this cut-throat  'Price Shopper' market! Don't be that guy! (Click HERE for my free 'How to Win Over a Price Shopper' manual!)
Restoration NOTE: I adored the high profits of insurance work. But I hated the 'peaks and valleys'! REGULAR commercial carpet cleaning saved my butt! (Click HERE for my 'How to Sell Commercial Cleaning' manual!)
Steve