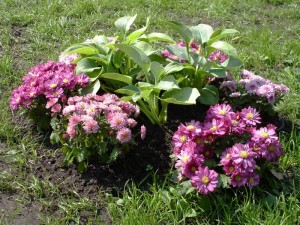 Our SFS graduates tell me working their annual Home Show is an excellent investment, IF they do it right. (Which means not like everyone else!) Here are a few nuggets from my Home Show experiences…
1. Have action. We offered free rug cleaning except on Orientals or Navajos. (Don't do as I did one time and phrase it this way in your ad or you will get ragged on by the politically correct crowd!) We got two outside booths and had two truck mounts cleaning continuously. One year in a two day period we cleaned over 800 rugs! As a result, we were surrounded by people the entire time. Fantastic advertising because the reason people have a hard time choosing you is they can't visualize what you will be doing in their home.
2. Have a drawing for free cleaning prizes. Include a box for contest entrants to check for a free carpet cleaning pre-inspection. NOTE: Download my free carpet cleaning pre-inspection script HERE.
3. Have something to give away to each passerby. We printed up $20.00 off coupons on check stock so they looked like a check but just said "$20.00 in goods and services". Another option, hand out bottles of Jon-Don's Spot-Out Lifetime Spotter with your logo and phone number on it with FREE LIFETIME REPLACEMENT. Wonder who thought of that! (ME!)
4. Do not have chairs in your booth. Passerbys like to see energy in your booth, therefore everybody should be standing and moving all the time.
5. Trade off your people. It is exhausting doing this work. One hour on, half hour off or something like that.
NOTE: Want an even more complete "Home Show Checklist"? Then download my free "The Big Money in Home and Trade Shows" HERE!)
Steve
P.S. Once you get all those requests for free home carpet cleaning inspections (see #2 above) be sure to follow them up. It wasn't unusual for us to have 200 requests for a carpet cleaning inspection after a trade show. It's a negative Moment of Truth if no one calls them from your company.