The question: How do I tell my clients I raised their price?
Steve's answer: You don't! The vast majority won't remember and/or care! Read on for those who do complain…
Hi Steve,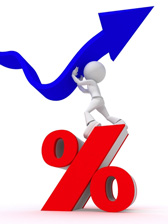 After attending SFS I've finally built up the nerve to raise my prices! (Especially after Chuck Violand's job costing system told me I have actually been losing money on most of my jobs!) So Steve, when did you tell your existing clients you had raised your prices and why? Do you tell previous customers about your higher prices when they called to schedule an appointment or after you arrived at their home?
Debating in Little Rock
Dear Debating,
Congratulations on a) finally using Chuck's "5 M's Job Costing System" to analyze your prices and b) having the courage to do something about it! Most carpet cleaners don't and stumble through life in a lower-middle class, hard scrabble daze. Why?
Because the vast majority of carpet cleaners are not only not "charging what the market will bear" but are not charging enough to cover their true cost of doing business. Why? Because they don't have a clue what it is! So sad because it doesn't have to be this way …
So here are Steve Toburen's Five Patented Steps on how to raise your prices:
1. Just do it. (Gradually.) The vast majority of your customers will never notice a 5%-10% price bump every year.
2. They don't care and/or remember. To you this increase is a big thing. But sorry to break it to you, Debating, but your carpet cleaning services are a very small blip on the customer's radar. (This is a good thing for you!) Repeat to yourself: "I am NOT my customer!" (Consider tattooing this saying on the palm of your hand!)
3. Don't call attention to it as a "price increase". When a previous customer calls in to schedule do NOT say you have raised your prices. Instead, pull their work order, calmly review what they want done and then (hopefully without your voice trembling) say, "The price for everything I have on your work order this time will be 328.40." You will be amazed how many will just say, "OK"! (It is only honest and ethical to not "surprise" a customer with the new price after you have arrived at their home.)
4. For the few that say… "Wow, that is a lot more than I paid last year" just smoothly reply, "Yes, Mrs. Jones, on January 1st of this year we had to institute an 8% price increase. If we need to I can look at how to lower your price by not cleaning some of the less trafficked areas …" Almost always people will just say to go ahead and come on out.
5. Be flexible and calm. The key here is to make your "re-booking conversation" smooth, routine and NEVER justify having to raise your prices. On the other hand if you hit serious price resistance always offer to "cut the scope of the work" to bring it down to last year's levels. You don't want to lose this customer over 8%! But on the other hand don't let your fear of the few keep you from raising prices on all your clients!
Congratulations again on having the courage to raise your prices! Pogo's saying is more true than ever when it comes to this industry: "We have met the enemy … and he is us."
Steve
P.S. My admittedly unscientific goal was to maintain my prices right at what I called the "Point of Pain" with any new customer. (Once we worked for them price was usually no longer an issue.) You know what I mean. Where they say, "Wow, that is fairly expensive but I hear good things about you so go ahead." The kiss of death for me was, "That's it? Is that all you charge? Well, OK …" Remember, Debating, "There is no virtue in poverty!"