When I recently read Steve Yastrow's blog I realized he was addressing huge corporations; but it also works for small companies.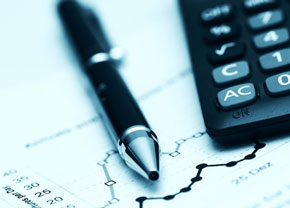 The message is that we take the easy way out sometimes. Turning over a marketing budget to an agency takes the responsibility off our backs. If it doesn't work, it's not our fault. Many times the money would be better spent on our front line employees. This means the carpet cleaning technician that is standing on your customer's front porch or the phone person booking the job.
The most effective marketing tool for your company is to have your people attend the one day Value Added Service Tech (VAST) at most Jon-Don locations. VAST is specifically designed to implement systems for your people that will create a better ROI than any advertising program.
I am very excited to be touring Zappos headquarters later this month. Zappos has learned that a well-trained staff will outperform every other investment. Look for updates from Steve Toburen and I after the tour.
Do as you say, not as you do.
by Steve Yastrow  www.yastrow.com

After giving a speech recently, I spoke to a marketing executive from the audience who was spending more than $20 million per year to advertise her company's services. The ads direct people to a call center, where the company suffers from low sales conversion rates. According to this executive, the call center reps are unable to communicate the message of the ads effectively or enthusiastically during conversations with customers, and she believes that this is at the root of the problem of the low conversion rates.

I asked her what she was doing to fix the problem. She said she couldn't get budget approved to educate the call center reps about the brand story and to support other ways to improve how these reps communicate with customers. Based on the information she gave me, I estimated that reallocating $50,000 of her $20 million ad budget could improve her situation, and $250,000 could fix it, markedly increasing the return on her advertising investment.

Yet, she couldn't get budget approved. And, I believe, her situation is not unique.

Do customers connect with advertising or with other people?

I have had thousands of senior executives sit through Brand Harmony speeches, workshops and presentations over the years, and rare is the executive who disagrees with me on these basic concepts of Brand Harmony:

Customers don't connect with traditional marketing messages like they used to because they are bombarded with too many marketing messages and have become much more scrutinizing. In order for messages to connect with customers in a meaningful way, all points of interaction between a customer and a company must blend in Brand Harmony, telling one clear, compelling story.

I'm not surprised they agree with me; this stuff is common sense. But why is there such a wide chasm between agreement and practice? Why are executives so reluctant to abandon their over-reliance on traditional advertising, even if it flies in the face of basic logic?

There may be many reasons, but here are a few that are worth noting:

Advertising is a crutch. Companies are used to doing it, and they fear not doing it. Inertia and "last year's budget" drive too many advertising decisions.
Advertising is easy. Give an ad agency enough money, and you'll have advertising. The alternatives require much more hard work.
Reducing advertising is politically risky. If you reallocate money from your advertising media budget to managing the leads generated by advertising, and sales go down, you're a goat. But if sales go up, nobody will give you credit, because things like training call center reps are boring, and nobody wants to pay attention to them.
Advertising is sexy. What would your CEO rather talk about at a cocktail party, your latest ad campaign or how you're changing the way call center reps talk on the phone?

The good news: There are many enlightened companies who have pulled their feet out of the mud of the brute-force advertising-driven past and are practicing marketing in a more fully-integrated way.

The bad news: I'm sure the executive with the $20 million ad budget has competitors who are more enlightened than her company is.