Hi Steve,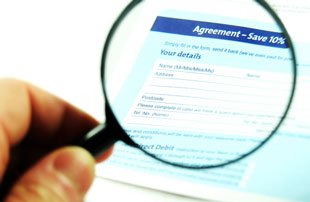 I found this site and your column totally by accident.  Very well done and an unusual resource that I haven't found in any other industry I am investigating.  You see, I was down-sized late last year and I'm in that familiar "too young to retire (I'm 51) but too 'old" to be hired" group.  (Don't believe what anybody tells you- it may be "illegal" but age discrimination is still alive and well in America!)  I still have a decent income from my investments so I'm not desperate but I do need to do something soon.
My specific question is do you have any advice, experience with carpet cleaning franchises that you could share?  I see the ads and they look really good.  Then I've also been "lurking" on some of the carpet cleaning discussion forums (wow, those guys can play rough!) and it seems that a lot of people say to stay away from franchises.  Those that are franchises are often upset with their franchisor.  So what say you, Steve?
Considering My Options in Nashville
Dear Considering,
First, congratulations on finding the carpet cleaning industry.  (And this web site!)  Carpet cleaning is a wonderful business IF you "do it right".  (Most carpet cleaners don't!)  And there s no doubt that a good franchise can help you do it right from the "git-go" and cut years off your learning curve.
I've worked with many of the franchisors in the industry, Considering, and been exposed to the rest as we have SFS members from every major franchise group.
As with all things in life, there are trade-offs. (And an honest franchisor will tell you this.) The positives?  Ready made systems and procedures- what we call a "Business Infrastructure" in SFS.  Sure- you can come up with this "infrastructure" on your own but how many years will it take you?  So a good franchise will save you years and a lot of effort on developing a "real company".
Good franchisors will also give you support and because (hopefully) they are a household name you will have immediate name recognition.  Once again, cutting years off your growth curve.  And one last benefit also may be a curse to many- they add "accountability" as in you have to do things their way!
So now for the franchise negatives:  This same set of "accountability handcuffs" that are a blessing in my previous paragraph may chafe many entrepreneurs, Considering.  In addition, obviously you will be adding another layer of overhead in the form of royalties that have to be paid to the main organization plus normally a substantial entry price.  Plus if you want to expand outside of your original territory you will usually have to pay for the privilege.
Not too whip a dead fish but another problem I find with some franchise groups is they are extremely territorial and reluctant to let their members learn from outside sources. While this desire to "protect" their members is understandable it also can be very dangerous to the success of their franchisees.
At the end of the day it is up to you.  However, Considering, given that you are "not a spring chicken" anymore at 51 (Can I say that without hurting your feelings? If it makes it any better I am ahead of you at 57!) you really should be thinking about your exit strategy as in how to sell your business.  One area where a good franchise will really shine is they will help you sell your business. (At a price, of course!)
In fact, one question I always ask of people inquiring on the merits of a franchise is "What is your 'exit schedule'?"  Given the difficulties of selling a small service business, if I were planning to "cash out" in five to ten years I would be tempted to go the franchise route. If you have a longer time line in mind, then investing the franchise overhead in other training and support services might work better for you.
NOTE: You can make the selling process much easier and more lucrative with my "Cashing Out" Special Report!
You also mentioned, Considering, that franchisees become "upset" with their franchise organization. Absolutely.  Just as in other relationships, most of the problems can be traced back to a lack of COMMUNICATION and poorly defined expectations.
I find that often franchisees expect too much from headquarters. Especially when they go through a rough patch (as we all do in business) it is so easy and tempting to blame it on "lack of support" from the franchisor. (Remember I am speaking in general and not accusing anyone specifically.)
This is not to defend carpet cleaning franchise organizations. They have many problems, including higher overhead and loss of freedom, and are certainly not for everyone. But I find many disgruntled franchisees trying to shift the blame away from where it properly belongs any time a business struggles- the owner. Remember … "the fish rots from the head down." 🙂
Steve
P.S. Franchises in the carpet cleaning industry are essentially selling two things: 1)Turn-key systems and 2)ongoing support. (Name recognition in most markets usually is not a big thing.) However, both systems and support are available from a non-franchise source and without the potential entanglements of a franchise. It is called the Strategies for Success seminar!  In fact, many franchises have told me they received MORE from the SFS program than they ever have from their expensive franchise and at a fraction of the cost!