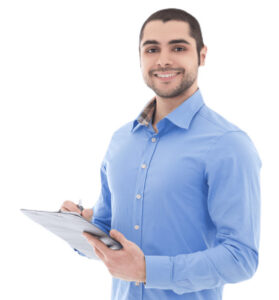 Give your customers tips on how to keep their carpets clean longer!
At first glance this TIP might seem a bit … dumb!  After all, a carpet cleaner WANTS carpets to get dirty faster!  Right?   But trust me- as a "Concerned Consultant" you will create "Cheerleaders"- customers for life that "sing your praises from the rooftops"!  (Or even better they go on-line and post glowing reviews about you!)  And don't worry- even with your maintenance tips your client's carpets will STILL get dirty!  Plus many of your "suggestions" will translate into highly profitable "add-on" sales.  So once again …
Help your clients keep their carpets clean.  For example, suggest having their driveway pressure washed, their garage floor cleaned and/or sealed, installing entry mats that actually work, putting area rugs in transition areas, choosing proper carpet styles and colors, performing regular vacuum cleaner maintenance, etc.  Sharing these ideas makes you into a "concerned consultant" that is sincerely interested in them and their home.
Displaying this "sincere attitude of care and concern" will transform your relationship with your customer.  People will respond to your personal interest like desert flowers after a long drought.  They literally blossom!  Then these Customer Cheerleader blossoms will produce customers for years to come.  (Sorry for waxing poetic!)
Steve
P.S.  After blowing away the home owner with your sincerely-interested-in-them Concerned Consultant suggestions make it easy for them to post delighted on-line reviews.  Next week I'll share how to get tons of on-line reviews!
BONUS TIP:  The very best maintenance tip you can share with your customer?  Explain how your new Stay Beautiful program will keep their carpets looking like new and for basically the same price as a once per year cleaning. Download how to implement your own "Stay Beautiful" program for free right here.