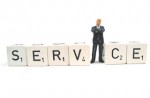 If you have attended Strategies for Success you're probably dialed in on what great customer service is all about. However, remember that it is easy to spot the missteps and screw-ups of others. The same problems will not be so simple to identify in your own company. Especially when you consider that most of your customer/technician interactions occur when your employees are alone with the homeowner.
After attending Strategies for Success you were probably pumped up and ready to turn your company into a fine tuned Cheerleader making machine! In fact, after five grueling days of soul searching, note taking and hands-on exercises you left with over 1,200 pages of systems and procedures along with free, unlimited, lifetime support from the SFS team. My guess is you couldn't wait to get started!
Honestly, now that weeks/months/years have passed can you honestly say your company is running better than ever? Or has your initial excitement sputtered a little bit? Frightening as it is to think about – remember that your success depends on your employees! As Steve Toburen always says, "Your employees are where the rubber hits the road!"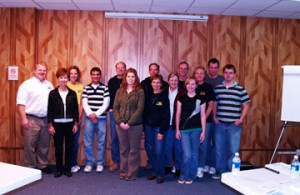 So your SFS team designed our VAST (Value Added Service for Technicians) seminar all around your employees. You can leave SFS to scream and yell and pound your desk and talk until you're blue in the face about the "new Value Added Service concepts" your employees must follow … OR you can let Jon-Don help. (More about VAST here.)
Think about this- for about the cost of a medium sized water job or commercial carpet cleaning job you can send all of your employees through the most specialized one day customer service training available. We'll even bring the 7 hour VAST course to you!
Here are 4 reasons to sponsor your own customized VAST seminar.
1. We'll convince your employees "what's in it for them."
As an owner or manager you are easily convinced on the value of Value Added Service. But the challenge is when you try to convince your employees! After all you're just the boss! It's so much more convincing having an "outside expert" come in and show your people how they'll benefit from getting on board. And that is exactly what I will do for your employees. (I have spent a lot of years as a carpet cleaning tech!)
2. Get everyone on board at the same time. Sure you can send your employees a few at a time to a VAST class at one of our Jon-Don facilities. But getting everyone focused on Value Added Service at the same time gives you an exciting Critical Mass in your company.
3. You can have a "customized VAST program". – Every company is different and has unique challenges. So we have 2 VAST manuals. One manual is primarily for carpet cleaning companies and the other for restoration companies. (We can also do a combination class for those that perform both services or even include others services.) I always arrive early enough the day before your onsite VAST class so we can adapt the concepts to fit your company. We can even do the VAST class on a Saturday if you'd prefer.
4. Classroom instruction plus fun hands-on training. We first discuss Value Added Service concepts and then with the help of a step by step Cheerleader script we play act our way through a typical job. (Your employees will love the skits!) At the end of the day your people will have a new daily routine focused on creating Cheerleaders!
Jon-Don has priced the VAST class so that virtually anyone can easily sponsor a custom class for their company. Your complete class price is $1,400 plus traveling expenses and manual costs. (To share costs some companies have teamed up with other local friendly competitors.)
Simply put, when all your employees understand the vision for your company and are convinced they'll personally benefit your business will be transformed. The day will run smoother, everyone makes more money and ultimately you'll own a company that runs without your constant presence. And my guess is that sounds pretty good!
Jeff Cutshall
PS: Questions on VAST? Call me at 816-223-6659 or email me at jeff_cut@sbcglobal.net
In case you missed it, here's an overview video about the program: