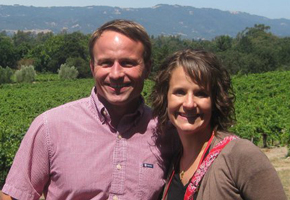 Dear SFS team,
I just wanted to say hello and check in from Donley Services in beautiful St. Louis, MO!
Since I attended SFS we have gotten so busy we can't see straight!  (Hence the email at 9:30 at night!)  Our janitorial/commercial floor care is growing through cold calling and referrals and our residential is really picking up through Cheerleader referrals. (We honestly aren't even marketing our residential carpet cleaning much anymore but people keep calling anyway!)
All of us at Donley Services are implementing piece by piece what you taught at the SFS class.  (And what was learned by our staff at the Value Added Service for Technicians (VAST) class we sponsored here at Donley.)
And Chuck, we would have loved to attend your SFS Business Planning Seminar – I'm hoping I can convince the boss (i.e. Joe) for next year!
Just a note to Jeff Cutshall:  The book you recommended, Smart Calling, is very good and I'm workshopping my staff through it now.  I really believe it is helping them view the customer/prospect and how we market/sell to them differently.
In fact, by discussing Smart Calling concepts we came up with some great stuff as it relates to the difference in the buying decision/process between janitorial services and floor care last week.  So Smart Calling was eye opening and will change our approach in our cold calling.
Billy, I will be in touch with you soon for some insight on a direct mail campaign and Steve, thank you SO MUCH for the SFS Operations Manual downloadable for free in Microsoft Word — it has been a life saver!
That's all — just wanted to let everyone on the SFS team know that you are making a difference and let you know that we're still out here!
Jennifer Donley
Donley Services
St. Louis, MO