Pet Odor, Carpet Spotting and Value Added Carpet Cleaning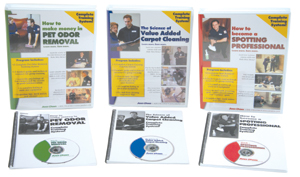 Fast paced, packed with information!
Covers pet odor, value-added carpet cleaning and spot removal!
Whether you have one employee or one hundred, training is probably one of your biggest headaches. But there is something that can help- Jon-Don's Partners for Success™ DVD Training Program. Click for more info and to order!