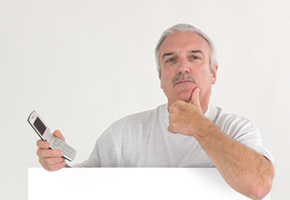 We've all become stressed out, last minute procrastinators. This means your "life in the fast lane" clients will reward a cleaning company that will cheerfully "bail them out"!
So how can you tap into this customer need for Immediate Gratification and "differentiate" your marketing at the same time?
Advertise "Same Day Service- no extra charge!"
Don't penalize these "last minute" clients for their busy life. Instead of dumping guilt on a Same Day Customer thank them for calling! Why? Because their "desperation" will get you the job! (And when a home owner "needs it done today" the price issue goes away!)
So how can a (hopefully) busy carpet cleaning company offer "Same Day Service"? Remember that you will always have "no-shows" at the last moment. You'll be amazed at how often "serendipity" comes into play- some customers will cancel and your "Same Day" customers will book. (Much better than giving your tech's "busy work" sweeping your shop!)
With multi-truck operations always keep an extra "truck in waiting". Then if none of your working trucks can get to this last minute client split a crew up and off your back-up truck goes to the rescue! (Or sometimes I played hooky from my office and had fun personally cleaning some carpet!)
How can an owner-operator provide "Same Day Service"? Once again, many times you'll be able to slot these callers in. If not, they may accept "Next Day Service"! Or just fall back on your Strategic Partners- other reliable cleaners that will do your work and not steal your clients. (And of course you look after their customers too!)
Restoration HINT: Set up a weekly rotating schedule of on-call techs to give "same hour" service 24-7 on water losses. (We paid our techs 50.00 just to be on-call and double time with a 3 hour minimum if they were called out.)
Commercial HINT: Give your cell # to property managers 24-7 service. You want to become their "Go To Guy"!
Steve
Every week we share a timely, practical tip like the above. So if you're not already signed up for these FREE weekly QuickTIPS, do so now.
Also new this week: