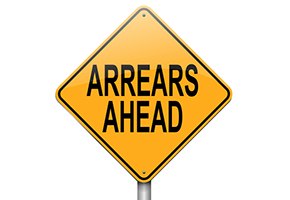 Dear Mr. Cohen,
Three months ago the adjuster from a large insurance company contacted me to do a small fire loss for them. We cleaned, sealed, repainted, etc.  The total loss was around $11,500. The homeowner was happy and the job looks great.
We sent an itemized bill to the adjuster along with a copy to the homeowner. But no payment! I've sent follow-up statements and letters and made phone calls but the adjuster is always "unavailable." Then I told the homeowners they owe me the money but the husband was just laid off and their house is worth less now than their mortgage. So while they are sympathetic they say they are applying for food stamps and have nothing to give me.
So just how long does the insurance company have to pay my bill? And how can I prevent this from happening again? 
Unhappy in Tallahassee, FL 
Dear Unhappy,
The amount of time an insurance company has to pay a claim varies from state to state. Most states have regulations in place that give insurance companies a specific timeframe for acknowledging notice of a claim and for completing its investigation of the loss. However, when it comes to payment, some states only require that payment be made within a "reasonable time" after settlement. Other states provide that payment must be made within a set time, such as 30 days of when a settlement is reached.
For instance here in Florida where you are insurance companies have 14 days to review and acknowledge notice of a claim. They must also begin their investigation of the claim within 10 days of receipt of the Proof of Loss statement from the insured. Ultimately, an insurer has a total of 90 days from the first notice of the claim to determine whether the damage or loss is covered under the policy in Florida.
Once the particular state regulated time expires for the insurance company to complete its investigation of the claim, and payment has not yet been received, it is suggested to send a demand letter for payment.  If you do not receive a response, you can file suit against the insurance company for breach of contract. In your situation, the insurance company, through its adjuster, hired you to perform services on the property which you completed to everyone's satisfaction.  If the insurance company fails to pay, it has breached its contract with you.
Let's say in another case, the homeowner hires you to perform remediation in a home after a fire loss. The homeowner may have assigned his insurance rights and benefits to you in exchange for you performing services on the property while not requiring payment up front. With the assignment of benefits, you are authorized to be paid insurance benefits directly by the insurance company for services rendered on the property related to the claim. The insurance company still has the same regulatory period to perform its investigation and make a decision as to whether there is coverage or not for the damage.
So to keep your problem above from happening again keep a detailed log of all communications between yourself, your company and the insurance company and their adjusters. This should include dates and times of phone calls made, the names of individuals you speak to, and notes about what was said during the calls. Also, keep copies of all documents, including emails, faxes, estimates, correspondence, bills, contracts, and anything you and the homeowners exchange or sign. These records and documents will help support your demand for payment when it comes time to collect, or even filing a lawsuit.
Just remember that an insurance company can't and won't leave a claim open forever. How much time an insurance company has to make a payment depends on where you live and what the state's regulations and guidelines provide that insurers must do. A decision about coverage under the policy and payment for the loss will be made so make sure you are in the loop by always sending your bill and supporting documents to the insurance company and keeping records of your phone calls with adjusters, emails and all other communications.
Best wishes,
Harvey
After graduating from Stetson, Harvey was employed by the State Attorney's Office. Mr. Cohen is licensed to practice in Federal and State court. Mr. Cohen began as a solo practitioner and is now the managing partner of over a dozen attorneys and co-council staff. Cohen Battisti Attorneys at Law are great supporters of the Leukemia Lymphoma Society.

Mr. Cohen frequently gives informative seminars to restoration professionals throughout various locations in Florida and the nation. These seminars include: Contractor's legal rights, Assignment of Insurance Benefits, the Attorney Fee Shifting Statute, Contract Drafting and more.

His firm has handled thousands of insurance claims. Cohen Battisti has represented the restoration industry and has recovered hundreds of thousands of dollars for their clients and the insurance industry has paid for their attorneys fees. To contact Cohen Battisti attorneys please call (407) 478-4878 or visit our website at www.CohenBattisti.com