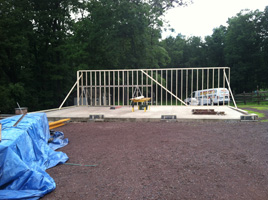 Wow, so it has been a really long time since I've given an update to my Meg's Story series. Sorry!  So many things have been happening since my last dispatch. Let me bring you all up to date…
We've moved from our townhouse to a single family home on 2 acres. The house had an existing slab for a detached 3 car garage, which had not been built. That is what appealed to us about this property. Now we could build a shop to our specifications and needs! Our two vans occupy 2 bays and the 3rd bay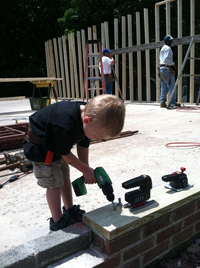 is a flexible space that we use to clean area rugs, lay out and inventory equipment and we have two 'work stations' for completing paperwork, fixing small tools etc.
This past year, we insulated the building and moved all the racks with the supplies, chemicals etc. from the basement of the house to the shop. Now everything is out of our home and all in one place. This has helped us with keeping employees out of the house and having less time going back and forth from the house to shop to restock, take inventory etc.
Sadly, hiring is STILL one of our biggest challenges. (No surprise there!) I've been fortunate to have ongoing dialogue and support from fellow cleaners who are SFS grads on the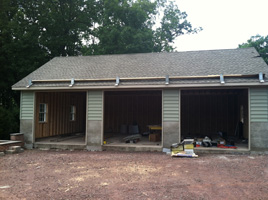 message boards and through Facebook. As frustrating as our employee problems have been it appears we are not alone in this! Finding and keeping good workers seems to be the biggest challenge in the industry.
We did make a great hire about a year and a half ago. This employee did not come to us from the traditional recruiting methods. In fact, he was the customer service guy at the oil change place John took our car to get serviced. He was personable,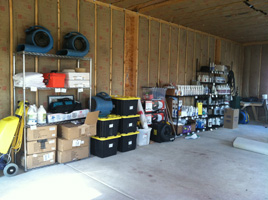 friendly and had a great attitude. He exuded confidence and the ability to speak to people and even up sell! (As the bill for the oil change on my car showed! Everything was topped off with all the filters replaced because he sold it all to John!)
After 10 years in the industry and getting pushed out from the national chain he worked for when they were bought out this cheerful individual was working at an independently owned service station. What was great for us is he was burnt out from years in the industry and looking for a change.
We were in the hiring process and had set up interviews so we included him in the mix. Ultimately, Matt turned out to be our best candidate and was offered the position. His mix of customer service and the ability to manage systems and people was just what we needed!
NOTE: As we have grown and changed the way we do things, it has been a real struggle for "the man on the truck" (AKA John) to get out of his "one person, one truck mentality" and to embrace and implement the changes we are making in how we do things. Old habits are extremely hard to break and I have found that new habits are even harder to get started!
Matt quickly learned the technical aspect of all the services we offer. He self taught himself on the software we were using so that I no longer had to enter the work orders in to the system since it was getting done in the field. Our processes became streamlined and systems were put in place.
Matt was able to understand the direction the company was going and balance my expectations along with making sure the new processes we were implementing were actually happening. This was a tough spot for an employee- to be managing the owner of the company out in the field! But he did it! Call backs were reduced, productivity and our efficiency increased. And then…..
Matt was "poached" from us by a restoration firm that was in the same BNI group that he was. What did we do? You'll have to wait for my next installment of "Meg's Story"! 🙂
Meg