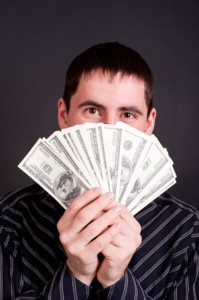 Hey there, Steve,
I hope all is well. I have a question for you. I am curious as to what would be the best way to set up IICRC training for our technicians. How can we get our techs to understand their training and certification is an investment for them? And that they get the certification personally and not our company? I was thinking that I as the company owner would pay for their hotel and travel costs. Our techs would be responsible for everything else including the seminar cost and test fee.
Then our company would reimburse an employee for all the costs they fronted including the class cost after six months. Or we could deduct a pro-rated amount from each paycheck until the class is paid for. Do you have any input as to what sort of Business Infrastructure you used? Any suggestions would be greatly appreciated.
Thanks,
Muddling along in Memphis
Hi Muddling,
Good to hear from you. This whole "Who does the certification belong to?" can be a thorny question. Technically you are correct- the certification is the property of the tech.
Of course, the tech's view is it makes him or her a more valuable, better trained employee which rebounds to your company's benefit. Plus when you think about it the only way for the tech to truly benefit from his "cert" is to quit and put himself out there in the market place as a "certified free agent"! (Which of course you don't want to encourage!)
So I would suggest there needs to be some sort of "carrot" within the structure of your company to encourage the extra effort of attending the seminar/passing the test. Cold, crisp CASH always worked for my employees! (Even though we talk a lot at SFS about the power of "sincere recognition".)
I strongly feel you will run into both logistical (as in they don't have the cash!) AND emotional problems with getting the average tech to "front" his or her own seminar expenses. (Even though you will eventually reimburse them.) Remember that most employees are walking a very thin line financially. My guess is most simply won't have the funds to "front" their own expenses.
Here's the deal: Sometimes ya just gotta "throw your bread on the waters"! Remember that you don't want to turn something positive (Sending them to a seminar!) into a "downer" for your employees.
Here is an excerpt from your SFS Operations Manual under "Employees/Company Policy":
Education
IICRC – All employees of Our Company are eligible, and encouraged, to become a member of IICRC (International Institute of Carpet and Upholstery Certification) upon completion of certain educational requirements. IICRC, in conjunction with several individual firms, offer excellent educational opportunities.
We encourage you to achieve certification by Our Company which will in turn add to your "Employee Efficiency Bonus". See the Assistant General Manager for more details on how to qualify for this valuable program.
Most seminars we send you to feature an IICRC test at the end with 75% being a passing score. Our Company pays for the initial test. Retest fees, if you wish to try again, will be paid by you.
IICRC certifications are yours, not the Company's and you should be very proud of them. Yearly dues are levied on all certifications by IICRC as well as charges for seminars and expenses. Our Company will pay completely for your first seminar, test fees, expenses, etc. And our company will pay your IICRC dues while you are employed by us.
Upon your enrollment in our Outside Education program, Our Company will attempt to send you to two seminars (including your initial one) in the subsequent twelve months. After that we will try to send you to at least one seminar per year. This is, of course, dependent upon business demands, cost and location of the seminar and your performance and attitude.
To help alleviate any financial hardship to you caused by your attendance at an outside Seminar, Our Company will make up the difference between what you actually earned that week and a 40-hour pay check. We will also cover your transportation and lodging cost and pay you a daily "per diem" to cover the cost of meals.
I think today, Muddling, I would also pay a one-time "Attaboy" cash bonus of "a nice, crisp 100.00 bill" every time one of my techs passed an IICRC certification test. What I wanted to avoid was a RAISE every time my employees achieved a new skill level. HINT: Do the math sometime between a 100.00 cash bonus and a "miserly" .25 per hour raise! 🙂
Steve
PS Bear in mind before implementing any new employee rule (and especially involving reimbursement and salary) you should get legal advice from your attorney. (Or at the very least check it with your local state labor board.)