In 1999 I was floundering in misery, putting out one fire after another, with a company bordering on anarchy when Richard Chavez introduced me to SFS.  Since then, I personally have attended Strategies for Success three times.  (Steve Toburen just says I am a slow learner!)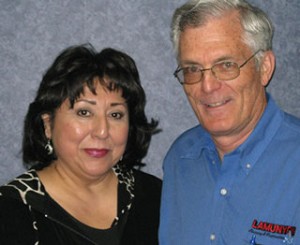 But more importantly, over the years we have sent 16 of our employees to Strategies for Success, most of whom are still with me years later. (#15 and #16, Jorge Simental and Colten Sims, just completed SFS training in Garland, TX.)
SFS and the VAST course between them have given our staff the very best understanding and culture available for our company here in central Kansas. You cannot imagine the effect that this training has had on our operations over the years.  We always budget to spend at least 2% of our total sales on education and consider it money well invested.
Now our entire company has the same culture and the same understanding on how to take care of the customer. We all have our "Customer's Eyeglasses" on and know how to interact with agents, adjusters, etc. Thanks to SFS concepts we now have more caring, sympathetic employees who can empathize with those who are traumatized from a devastating loss in their home or business.
I also know our bottom line has improved thanks to SFS concepts . We promote the idea to our referral sources that our people are not only technically trained but also have specific customer service training to deal with those who have suffered loss so adjusters will often recommend us over other companies.
I would strongly recommend SFS and the VAST course.  Invest the $$$ and give your people the proper tools to work with. Don't even think about sending them out on a restoration job without giving them the proper training in the Emotional Dynamics of the loss.
Many THANKS to Jon-Don for giving us the Strategies for Success (SFS) and Value Added Service for Technicians (VAST) seminars.