Question: How can I survive starting out?
Steve's answer: Do what you need to do but why not kick start your commercial sales efforts?
Hi Steve,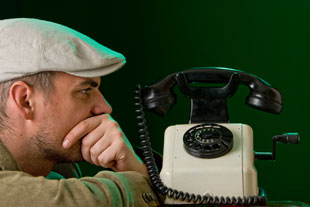 What odd jobs and part time stuff did you all do starting out? Or maybe you were so successful right away you didn't need to do this!  On the other hand…
For now my carpet cleaning is barely paying our bills.  So should I find a part time job just to keep my wife from going crazy and to keep the lights on? So what did you do when you started up as a carpet cleaner?
Struggling in Kansas City
Here is the easy, but possibly not realistic answer, Struggling.  Walk out of your home and go knock on business doors. Seriously!
Organize yourself using my "Dedicated Sales Morning" concept.  Why work hourly for someone else when you could be making $80.00 or $100.00 per hour (or more!) cleaning carpets AND building for your future? Businesses want clean carpet year round and especially if you give them different frequency/price options.
NOTE: Struggling, check out this advice "zoned maintenance plans" I gave an Oklahoma cleaner battling getting commercial accounts.
At the end of the day by working for someone else you are just "marking time". Invest in your future and get the old cash flow going with commercial work.  IF you have the "fire in the belly" to do it AND do it consistently this is the way to go.
Now git yerself going, soldier!
Steve
P.S:   Now to answer your question I used to do janitorial accounts starting out.  The janitorial industry is a great way to get a foothold in the carpet cleaning industry with regular cash flow and almost any account is going to be far more profitable than working for wages.  I also had a window washing route. Not a bad way to go. Many of the accounts in a window route pay cash and I always enjoyed doing windows. (Except when it got below 20 degrees.)
NOTE :  To help you structure your janitorial or commercial carpet sales calls (which I well know are scary) use my Commercial Carpet Analysis form.  The download is free.