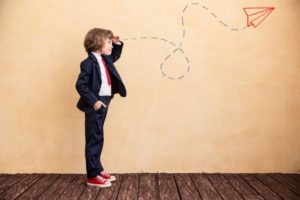 Most cleaning and restoration contractors struggle with impacting a large (and increasingly distracted!) market place. Does this sound like you? Then focus on this strategy from a famed Roman general from over 2,000 years ago:
"Divide and conquer!" Gaius Julius Caesar
However, before you can 'divide' (much less 'conquer!) you must first of all 'analyze' everything you do AND how you do it! I recommend you start with…
The services you provide. Analyze by investigating which services provide the best 'net profit vs. low hassle' ratio. (As Chuck Violand says, "Every number tells a story." Will you dig into your financials and then take the time to listen? Running your business 'by the numbers' is essential and yet…
Steve Toburen says: "The only thing worse than 'no numbers' are 'bad numbers'!" So be careful with your net profit analysis. For example, are some apparently lower profit services 'loss leaders' that get you in the door and lead to much larger job tickets?
For example, our base residential prices were 'higher than all my local competitors'. (I really hate this phrase!) But when we really worked the numbers on an 'entry-level carpet cleaning job' (200.00-300.00) at best we barely broke even! So should I have impulsively stopped doing residential carpet cleaning? Not so fast!
I once walked into a new client 'pre-inspection' that I would have pre-priced over-the-phone at around $200.00. But I left with an approved work order that included upholstery, tile and grout, Scotchgard carpet protector AND a signed Stay Beautiful maintenance contract! The final job amount? $1734.80! (This same scenario happened weekly!)
NOTE: This MUCH higher final amount is just one reason why I tried to do a separate pre-inspection on most new cleaning clients. CLICK HERE to see six more reasons to 'pre-inspect' new residential customers!
Or do you have some services or products that simply are losers on every level? Are you seriously 'just trading dollars'? (And diverting your staff from new 'high profit' opportunities?) If so, 'divide them out' and quit offering these loser services! (My work here is done!)
However, you also should 'Analyze, Divide and CONQUER' the areas you service. Let's talk about this soon!
Steve