Dear Steve,
I'm trying to start off part-time in CC and need a little advice (I'm going to start with some IICRC technical cleaning classes soon!).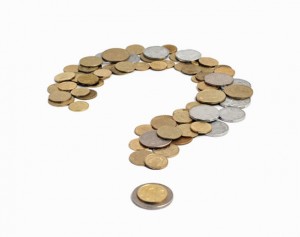 I have a new portable carpet cleaning machine that I am really proud of and yesterday I decided to buy some cleaning chemicals.  But in looking on the internet I noticed that there were some major price differences between different cleaning solution brands that seem to offer the same cleaning power. I'm wondering, what brands did you use? How important is it to use an expensive brand?
More Confused Than Ever in North Carolina
Dear Confused
First, congratulations for becoming a carpet cleaner.  This is a GREAT industry IF you do it right.  (Which of course is exactly what we are all about here at this StrategiesForSuccess.com site!)
Second, may I respectfully state you are "tilting at windmills". Even if a carpet cleaner overused the most expensive cleaning agents out there his total chemical cost should be well under 5% of gross sales. Now let's say you go the cheap route and shave off a whopping 40% on the good juice you have been using. WOW! You have now saved the munificent sum of 2% of gross sales! Big Deal!
Third,  if you are going to use a portable it is even more important to have very effective industrial cleaning chemicals.  You will learn in your IICRC carpet cleaning seminar (try to choose one taught by Jeff Cutshall or the old master, Big Billy Yeadon) about an acronym called TACT.  (Time, Agitation, Chemical, Temperature)  Since for sure you aren't going to be getting much "temperature" (read here "heat") out of your portable cleaning unit you need to compensate some other way and the obvious one is with really good cleaning chemicals!
Fourth, concerned about your chemical costs, Confused? Or any other line item on your Income Statement? Focus on "adding value" and raising your prices. The vast majority of carpet cleaners do not even remotely charge enough to cover their true cost of doing business AND to make a healthy profit. (Which is why you supposedly are in business in the first place!)
So sure. Buy wisely. Negotiate hard. But the free market capitalistic system pretty much keeps everyone's prices (including Jon-Don's!) in line. It also ensures that there is no such thing as a free lunch. Most of the time you really do get what you pay for.
Steve
P.S. Let me stress I have nothing to do with either equipment or chemical sales in my position with Jon-Don. I'm writing now as someone who spent twenty years as a carpet cleaner and wasted way too much time and energy trying to cut corners on carpet cleaning chemicals!
It's not that it is wrong to save money on cleaning agents, Confused. It's just that there are a lot more important fish to fry out there on your P & L statement. Take a good look at labor costs when you hire employees- 25% to 40%. Now there is a percentage worth investigating. Or look at your marketing/advertising budget … You get the idea. As Steven R. Covey says, "All too often we focus on the thick of thin things." I would respectfully submit that cleaning agents are one of the "thin things". Come spend Monday with Chuck Violand at our Strategies for Success seminar and you will find out what I am talking about!