The question: Can I give to local charities while also promoting my company?
Steve's answer: Absolutely! But let's get you the best marketing ROI we can on your very generous giving!
Hi Steve,
Thanks for all the great information here and in your Strategies for Success: 'Growing Your Business' Facebook group! As a new cleaner I really appreciate it!
So Steve, have you had any experience working with local charities to raise money for them while promoting and getting new customers for your business? There is a local food bank that I would like to help because Pasadena is among the least affordable California cities to live in. We have so many hard working families that can pay rent or buy food but not always both!
This food bank does amazing work helping people and I would like to help them. However, I'm not sure what my 'help' would look like! Maybe some kind of discount for the customer and so much from each job goes to the charity? Just wondering if you have any experience with this 'giving stuff'?
Puzzled in Pasadena
Hi Puzzled!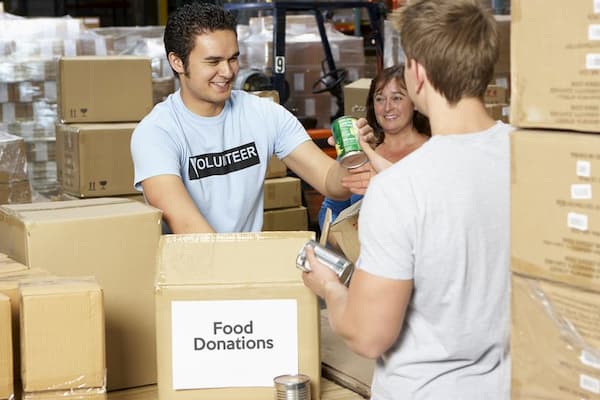 Kudos to you for wanting to 'give back'! And yes, many of our SFS Training grads have 'helped themselves while helping others'! For example…
You can always clean the charitable organizations carpets free and they'll gratefully give you free publicity. Or as you mention you can give a discount to an existing customer and then that amount goes to a certain charity. All of these efforts will (at the very least) give you 'warm and fuzzy' feelings for helping others!
However, I always wanted to get myself into NEW prospective client's homes so therefore…
I suggest donating $50.00 Gift Cards from your company so your chosen charity can auction them off. You win two ways here- great exposure and publicity during the event PLUS you'll get new customers! (Or the charity can gift your gift cards to their 'high dollar donors'.) After all, from a marketing standpoint all I cared about was getting my gift cards into the hands of the charity's normally well-heeled supporters!
NOTE: Puzzled, I like the $50.00 amount because it is high enough for perceived value but low enough you'll still be making at least some money due to the $100.00 to $150.00 minimum charge cleaners usually have.) CLICK HERE for more on this gift card strategy.
You can also fund sports teams or other school events even this can get expensive real quickly. CLICK HERE for a host of other ways to 'give back' while getting maximum exposure for your company.
One reminder, Puzzled. Whatever efforts you choose to support PUBLICLY as a company I'd urge you to at all costs avoid political or 'controversial' causes. (It does seem your food bank would be a good choice!) Whom or what you support personally is up to you. But do you want your business to be identified with one side of a hotly contested philosophy or cause? As the owner it is your decision but think carefully on this one.
I'd also suggest you post your question about charitable giving to our Strategies for Success: Growing Your Business Facebook Group. As you know, we have thousands of down-in-the-trenches cleaning and restoration contractors that are delighted to help you in… 'Growing Your Business'! (You don't have to be a SFS graduate to join this very focused industry group!)
Best wishes and let me know how I can help you!
Steve