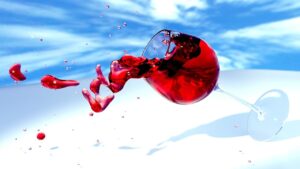 Most of our SFS attendees grudgingly admit that they SHOULD be selling more Scotchgard and other services/areas.  I mean, after all, you are ALREADY THERE on the job!  Why not make it count by tactfully "up-selling" more products/services to the home owner?  Carpet protection especially is the easiest, fastest money you can make out there and yet we (and especially our technicians) don't sell enough of it!  Weird, huh?  This week's quickTIPS focuses on making a game out of your up-sells …
Every time a technician makes an up-sell during the week they drop a ticket with their name on it into a fishbowl.  At the end of the week (with much fan-fare) just draw the winner who receives $50.00 cash!
Business needs to be about more than just making money.  Simply put, your employees need fun and what is more "fun" than a good-natured competition?  If you have a weekly staff meeting (and you should) I would change the above to make the week's competition run from one meeting to the next.  Then make the dramatic drawing of the ticket and awarding of the gift certificate a much looked-forward-to feature of the meeting.  (I used to reward employees with gift certificates to local restaurants we cleaned for.  Just be sure to remind your people not to get sloppy drunk on the premises!) This weekly drawing is a great procedure because it re-focuses your people on the all-important up-sell plus everybody gets to have some fun!  Sounds like 50 bucks well invested!
Steve