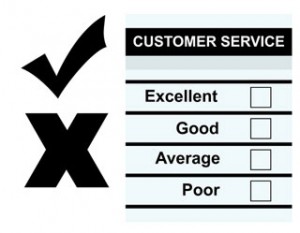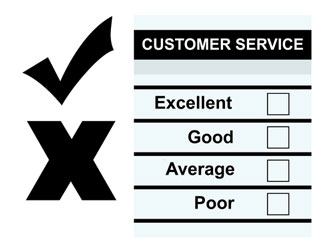 Hi Steve,
I was wondering if you had a quality assurance comment form prepared for customers after a restoration job that I could use?  Any help is appreciated.
Wondering in Chicago
P.S.  I just recently started opening my eyes to the rest of the industry.  I appreciate your posts on the ICS board and this SFS.JonDon.com web site.  My dad and I will be at the next Strategies at Jon Don in Roselle. We are already signed up and ready to rock!
Dear Wondering,
You know, a comment form for restoration is one thing that SFS and this site in our QuickFIX section doesn't have.  (Not yet anyway!)  In my company we just did ours up on company letterhead and asked the basic questions.  Was your call handled efficiently?  Was the crew prompt and on-time?  Did you feel comfortable with our employees in your home?  Was the work completed quickly and professionally? Would you recommend our company to others? Comments?
So it is quite easy to come up with a comment form, Wondering.  After you have your questions nicely laid out just print it out on company letterhead and send it with a stamped return envelope.  Or you can e-mail the comment form to your client along with a personal thank you note.  OR EVEN BETTER DO BOTH!  (You can't get too much input from the home owner.)
Just remember that when you get a comment form returned be sure to send it to both the adjuster and agent for their review.  As you will learn in SFS the way to make an adjuster Cheerleader that will shamelessly maneuver to get you in on their jobs is to make a Cheerleader out of the home owner.  Once an adjuster realizes he or she won't be getting angry phone calls from people he refers you to they become a literal cash machine for you!
Now, the 64 dollar question:  "How do you make a Cheerleader out of a beat-up-on and traumatized restoration client?"  Aaaaah, you'll just have to attend SFS to find out!  OR you can download my free Special Report:  Restoration Proofing Your Restoration Business.
NOTE:  We do have for free download a great Water Damage Customer Interview Form that will help you get things started off right and make a big Cheerleader out of the home owner.
Let me know how you are doing or even better submit your completed comment form to our SFS TIPS program. You just might win big!
Steve
P.S:   See you soon and I am delighted that you are attending SFS with your Dad.  You will both implement much more from the course.