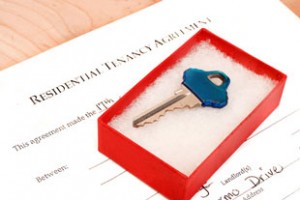 Steve,
Thanks for all the info you provided during my recent SFS seminar.  But now I have a marketing question masquerading as a legal/logistical one.  My husband and I also have a real estate company and manage about 90 residential homes.  The leases call for the carpets to be professionally cleaned at move-out (this language is in the standard, lawyer-provided lease) at the tenant's expense.  What would be the best way to market the SFS monthly pre-paid "Stay Beautiful" maintenance program in a situation like this?  I would think the owners may want to participate also, as it would tend to make their investment last longer.  My thanks again for all that you and Jon-Don do for our industry,
Fine Print in Wisconsin
Dear Fine Print,
It really was a pleasure to work with you for five days in the SFS seminar.  But you folks manage 90 houses?  Wow!  That is a LOT of potential problems.  I am a landlord too and well know the travails of property management!  My hat is off to you both!  But I digress…
I'm not sure how appealing a pre-paid, regular Stay Beautiful service contract would be for a tenant but it would be worth trying it on for size!  One idea would be to state something like this in the lease:
"All carpets were professionally cleaned by the (your carpet cleaning company) before tenant occupancy for $ 310.00.  Tenant must have the carpets cleaned at the end of their stay by this company or tenant may at their option enter into a "Stay Beautiful" service agreement with (your cleaning company) for $31.00 per month.  Under this program all open areas of the carpet will be cleaned at the six month interval after the initial cleaning and all carpets (except for large fixed furniture including beds) will be cleaned at the 12 month interval.  The 12 month "full cleaning" can also be scheduled for time of tenant vacating the premises for no additional cash outlay.  At Tenant's option this $31.00 per month amount for the "Stay Beautiful" carpet maintenance program can be included in the monthly rent due."
As I always stated during the seminar, Fine Print, I'm no attorney so you will want to run the legal language and more importantly the concept by a lawyer.  But I think it has promise.  Let us know how it goes.
Steve
P.S.  If the idea is accepted well by your own tenants (especially the new ones as they move in) then why not branch the idea out to other property management firms?  One big problem for all property managers is the ugly confrontation at the end of the lease over "are the carpets clean or dirty?" and "just how much money are you going to take out of my deposit?"  What I really like is where the Tenant agrees to include the Stay Beautiful amount in the lease and then you are now getting your monthly payment from the Landlord.  Play with the idea and see where it takes you. And above all else keep us posted.  After all, we are all in this together!
NOTE:  Now where I think this concept could REALLY take off is in the commercial arena.  I know you mostly have residential accounts.  but imagine if a commercial property manager could offer the same sort of regular. pro-rated cleaning option with you doing different zones of the building on a pre-calculated basis as part of the rent?  Wow!  And this idea fits in perfectly with our Special Report on "How to Build Commercial Encapsulation Routes".