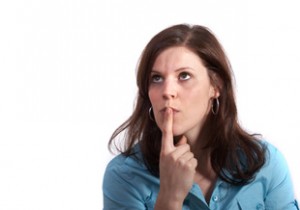 Here is another great tidbit from one of our SFS Strategic Partners, Chris Gripp and his Sign Warehouse marketing blog:
"Neuromarketing" is the place where brain science and marketing meet.  In recent studies researchers have discovered how to build trust with just two little words:  "Trust me"!

We stumbled across this little gem on the Neuromarketing web site, but the original study can be found here: On the Potential for Advertising to Facilitate Trust in the Advertised Brand by Fuan Li and Paul W. Miniard.

The study showed that adding the simple sentence "You can trust us to do the job for you" to the end of an ad for an auto service firm caused their trust scores to rise by 33%! Check out the break down on other emotions when this "trust phrase" was added:

Fair Price – Up 7%

Caring – Up 11%

Fair Treatment – Up 20%

Quality – Up 30%

Competency – Up 33%

Many business owners feel saying "TRUST ME" should not be needed as their reliability is implied in their reputation and reinforced with their marketing.  However, this study clearly shows that sometimes your customers just need a little "stated reassurance". This study is interesting because all you are saying is that you are the "right company" for the job because you can be "trusted".  You are not stating that you will do it better, faster, or cheaper than your competition.
It may seem like a cliche but reminding your prospects you are "trustworthy" brings positive results.  This WILL work for your carpet cleaning or restoration business.  Trust me!
Steve