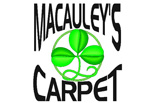 I attended the Strategies for Success seminar in August 2009.  I took away a ton of information from SFS.  BUT the one thing that stayed in the back of my mind was the short video at the end of the program that stated, "Live a happy and healthy life".
I knew I needed to do something!  At that point in my life I weighed 255lbs at 5′ 10″, smoked, had horrible eating habits, and zero motivation to exercise.  A few months later I went to my doctor for my annual check up and he was going to place me on high blood pressure and cholesterol medication.
I asked, "What other alternatives do I have?"  He responded with, "Get healthy and shed some weight!"  At 32 years old and with two small children I didn't have much choice!  That day I quit smoking "cold turkey".  I knew it was going to take a few months before my lungs would start to recover from 10 years of that bad habit!
Then in four months later I began my transformation back to a physical conditioning standard that I was enjoyed as an Army infantry soldier.  Over the last year I have shed around 65 pounds of body fat and have added about 12 pounds of lean muscle.  My current weight is 205 pounds and I've lost over 30 inches off my body.
SFS changed my life in ways that I could not initially comprehend.  I realized I could not make my business better without improving myself first.  I am now more focused on my life and business than I've ever been.  Although I am still an owner-operator with a handful of part-time employees, my life has improved drastically because of the improvement in my health.
I am forever in debt to "Papa Nick" Paolella and Steve Toburen for opening my eyes to what I was missing.  Love you guys….THANKS!!!
Brad Macauley
Macauley's Carpet Cleaning
Calhoun County, Illinois